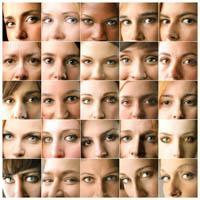 Client Testimonials
We are honored to have worked with so many wonderful women, and to have helped them overcome their issues with caring, personalized care. We value our relationships with every one of them, and we are thankful for their kind words about what we do. Read what they have to say, and know that we can do the same for you should you require our services.
Details

Written by

Heather Jeffcoat, DPT
Before I was referred to Heather Jeffcoat I was living in a nightmare. I had been married to my husband for three years and I was suffering from Vaginismus. That all changed when I visited my OBGYN and she said she knew of someone with a great success rate. To be honest I was hesitant at first because my first doctor had already told me that all I needed to do was order dilators from the internet and I should overcome my problem. She was wrong because I had followed the book on how to use the dilators with absolutely no advancements in my condition. However, that all changed when I went in for my first visit and Heather took the time to explain my condition and how we were going to work together to overcome it.

I remember leaving her office with a glimmer of hope that I could live a normal life. As my sessions continued I began to see immediate results. With only four sessions and a strict dedication to my home programs I was cured of Vaginismus. In the beginning of this process I was made aware that my health insurance company might not cover the costs, which was disappointing but today I can say one hundred percent that it was the best money I ever spent. Now thanks to Heather I am finally enjoying my life to the fullest with my husband. Thank you Heather, I can't begin to tell you how much I appreciate all that you have done for me. I will never forget it. Those who are suffering from these types of conditions don't be afraid because she makes you feel so comfortable and the end result is worth it. Good luck to you all and I hope you experience the success I have.
-- A.B.