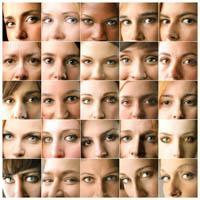 Patient Testimonials
We are honored to have worked with so many wonderful women, and to have helped them overcome their issues with caring, personalized care. We value our relationships with every one of them, and we are thankful for their kind words about what we do. Read what they have to say, and know that we can do the same for you should you require our services.
Details

Written by

Heather Jeffcoat, DPT

Hits: 1336
No one could tell me why I was having pain during sex--sharp pain, not just uncomfortable, pain. I was referred to Heather Jeffcoat after researching several different options. I had seen a specialist who told me physical therapy would not help and my only option was surgery. I really didn't want to go that route, so when we got a referral, I decided to try it--it can't hurt, I thought. I am so glad I did. She diagnosed the problem right away, which was a relief in itself.

To know why I was having pain eased my mind immensely. And to hear that she could fix it without surgery was another relief. She said she could fix the problem in 6 weeks. I think it was actually 4 for me. She was very methodical, and treated me as an intelligent human being capable of participating in my own recovery. I would absolutely recommend her to anyone. She did not try to prolong my session numbers, she worked hard to accommodate my schedule (and the fact that I had to bring a baby to sessions), and she was completely honest the entire time. It is so hard to find someone with these characteristics, much less a professional who is so good at what she does. She has my highest respect.
-- R.H.
Details

Written by

Heather Jeffcoat, DPT

Hits: 1356
I wanted to thank you so much for helping me get through something I thought I may never be able to. We have achieved pain-free intercourse and this has really solidified our marriage. We are so grateful to you for all the work you do! Thank you!!
-- R.S.
Details

Written by

Heather Jeffcoat, DPT

Hits: 1666
I was hopeful but frankly skeptical when the doctor treating me for Interstitial Cystitis recommended that I go to Heather for physical therapy. Medication and diet helped control my IC symptoms, but I had never heard of physical therapy being used to treat IC. The education and treatment I received from Heather was a revelation. She explained that the pain I experienced with IC had helped create a cycle of muscle guarding which affected the entire pelvic area. I had no idea of the amount of tension being held there. No wonder my husband and I had not been able to have sexual intercourse for years!