Diagnoses We Treat
At Femina Physical Therapy, we specialize in treating these conditions that are all too often misunderstood by the medical community. What sets us apart from other physical therapy offices is we provide one-on-one care by licensed physical therapists for 60-90 minutes. In certain circumstances we over 2 hour appointments. No unlicensed personnel are used at any time, making the quality of care we provide at the highest level.
In depth evaluations, manual therapy, exercise prescription, and many of the other services we offer will have their greatest impact on your recovery when done by skilled, licensed providers that also participate in ongoing continuing education. This practice model also allows us to quickly identify when changes in your treatment plan are needed, maximizing each treatment session. Make an appointment at either our La Cañada or Sherman Oaks office today to get on the path to healing tomorrow.
Orthopaedic and Sports Medicine
Our physical therapists all started out as Orthopaedic and/or Sports physical therapists and continue to see the common ailments here. With our one-on-one set-up, we are equipped to treat even the most stubborn of pain, dysfunction or loss of use. Give us a call today so you can be back to your favorite activities painfree tomorrow!
Details

Written by

Heather Jeffcoat, DPT
Treatments for Female Sexual Dysfunctions
We treat a variety of pelvic pain issues, including female sexual dysfunctions such as vaginismus, vulvodynia, vestibulitis, and more.
Pelvic floor muscles are very important in the physiology of the female sexual response. Physical therapists play an important role in the multidisciplinary team when dealing with sexual dysfunctions. Arousal and orgasmic disorders and sexual pain are areas that pelvic floor physical therapy specialists can assist patients in restoring sexual health and pleasure.
Details

Written by

Webmaster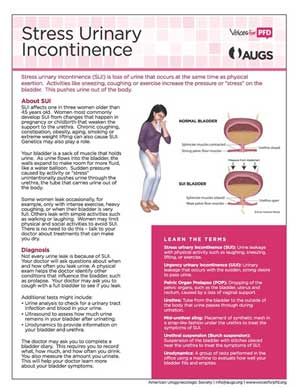 Incontinence is the inability to control bodily functions resulting in the loss of urine or feces.
Physical therapy treatments are important to restore the normal bladder and bowel functions through strengthening, use of behavioral modification strategies, correction of faulty patterns and habits and use of biofeedback and electrical stimulation as appropriate to enhance pelvic floor rehabilitation.
Details

Written by

Webmaster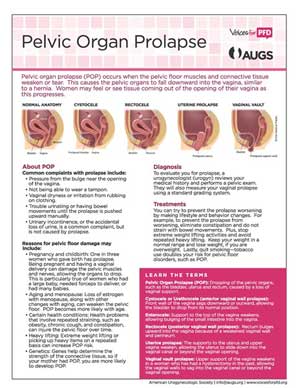 "Urogenital prolapse occurs when there is weakness in the supporting structures of the pelvic floor allowing the pelvic viscera to descend and ultimately fall through the anatomical defect."
- Bo, Kari, Berghmans, Bary, Morkved, Siv, Van Kampen, Marijke, Evidence-Based Physical Therapy for the Pelvic Floor, Elsevier Ltd., 2007.