We Are Hiring! Pelvic Floor Therapist Jobs in Los Angeles
Details

Written by

Heather Jeffcoat, DPT

812 Views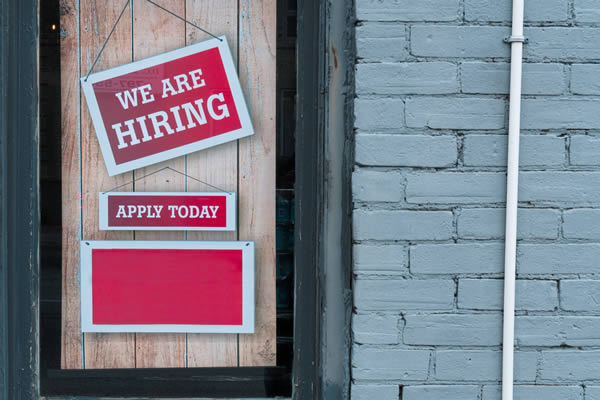 Exciting Opportunites for Pelvic Floor Therapist Jobs in Los Angeles
Fusion Wellness and Femina Physical Therapy are hiring!
Our offices in Los Angeles are always accepting applications for passionate pelvic health physical therapists with a strong foundation in orthopaedics. Please take a few minutes to read what we're all about, then use the form below to submit your application. We'll get back to you shortly with the next steps.
Why work with us?
Our offices create a safe space for ALL, and offer one-one-one evaluation and treatment sessions for 55 to 115 minutes. This gives patients the TIME they need in combination with our professional SUPPORT. This is key for our patients to get out of years (or decades) of chronic pain, recover from surgery or delivery, and help them meet their health and wellness goals. We value ongoing clinical education and the individual growth of our providers. All PT's are paired with a senior staff mentor for initial onboarding, as well as ongoing meetings to review complex cases and provide additional professional development support. You can read more about our parent office, Fusion Wellness & Physical Therapy here.
We embrace what our physical therapists bring in to our space and our goal is to develop your clinical skills further.
Our goal is an environment where our therapists are constantly learning and evolving their skill set through open communcation with their patients and the rest of our staff. Our therapists regularly collaborate during downtime, and we have an active office communication system where questions are posted and support is given by all staff members. We also have regular all-staff inservices on current topics, complex cases studies as well as improving evaluation and treatment skills.
Alongside patient care our therapists also participate in:
program development
leading community groups on special topics
writing blog posts
contributing to social media content
team oriented functions and more
We feel that this is the best path forward when it comes to optimizing patient outcomes, and that it can only improve the overall effectiveness of our practice. We are open to your ideas, and we value your contributions to our practice and the profession at large.
How we define our Company Culture
We value our entire team, from our front desk to massage therapists to physical therapists. Every member of our team plays an essential role in our patients' healing. In order to connect with our staff at all levels, we get together monthly for "Fun Fridays", and we host an annual retreat that everyone is buzzing about months ahead of time. In our offices this shows in smiling faces, laughing in the rooms and gym, and the positive mood of the work environment.
If you want a small practice feel, with larger company offerings, consider working with our team!
We are accepting applications for 1 immediate full-time physical therapist in Sherman Oaks and 1 part-time position in Beverly Hills (with option to work additional part time hours in Sherman Oaks). Looking for passionate Pelvic Health Physical Therapists to act as their patients' partner and advocate through their recovery process. Our offices see primarily chronic pain and sexual dysfunction in all genders, as well as a small pediatric pelvic health population. We are an interdisciplinary physical therapy clinic and wellness center collaborating with massage therapists, a trauma therapist and a certified pilates instructor located within our practice, and accupuncurists, naturopaths, midwives, doulas and physicians/surgeons outside of our practice. This is a cash-based practice, and we are committed to providing service to all through grant funding that also supports our mission.
If our offices check all of your boxes, connect with us to get the conversation started!
One-on-One visits with licensed Physical Therapists
85-minute initial evaluations
55-85 minute follow-ups depending upon patient needs
Private treatment rooms in a quiet, healing atmosphere
Four-day, 10-hour work day schedule with paid documentation time
Structured mentoring from senior staff
Opportunities for community education, social media, mainstream media, special projects during paid non-patient care hours
Being part of a company that collaborates with other healthcare and wellness providers
Free PT sessions with our staff
Annual company retreats
In-services on topics relevant to pelvic health and wellness
Competitive benefits package including paid time off, holidays, health, continuing education, 401(k) with matching, quarterly bonus program and more!
$4000 retention bonus!
Skills
Completion of at least Herman and Wallace Pelvic Floor Level 1 or APTA Pelvic Health Physical Therapy Level 1 training (including labs)
Clinical experience treating patients with pelvic floor dysfunction and orthopedic impairments
Patient management
Use of evidence-based treatment practices
Motivated to continually learn and grow
Excellent interpersonal communication skills
Time management
Requirements
Current and valid California Physical Therapy license
Current Basic Life Support (BLS) Certification
MPT or DPT degree
2 Years experience as a practicing therapist and evidence of ability to perform at this level. 1 year experience in a similar practice setting.
Desired Skills/Qualifications : **Early professionals as well as experienced providers encouraged to apply**
Able to read, write, speak and understand English.
Proficient by virtue of training and/or experience to perform evaluations, design and implement treatment plans and provide education in a manner appropriate to the age and cognitive abilities of the patient.
Now that you know a little more about us, if you think you're a good fit for our team, please fill out our application form. We look forward to connecting with you!