Anorgasmia / Dysorgasmia - No Orgasms, Diminished Orgasms, Painful Orgasms
Details

Written by

Heather Jeffcoat, DPT

97452 Views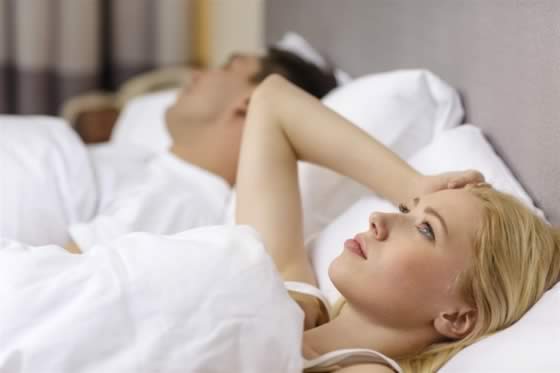 Anorgasmia / Dysorgasmia - Orgasm Related Problems and Solutions
Anorgasmia and Dysorgasmia are clinical terms whose symptoms include complete lack of orgasm, diminished orgasms, and even painful orgasms. Causes can include physical, mental, and emotional factors.
Dysorgasmia / Painful Orgasms
Dysorgasmia is defined as a painful orgasm, but without any prior pain during sexual intercourse. The pain often manifests as a cramping sensation in the pelvis, buttock(s) or abdomen. The duration of pain from dysorgasmia can last from seconds to minutes to several hours.
Commonly reported cofactors include:
Dysorgasmia and Endometriosis

Endometriosis is a condition where endometrial-like tissue grows outside of the uterus (endometrial tissue is tissue that usually grows inside of the uterus and sheds each month). The most common area for it to grow is in the abdominal cavity, where it can implant on the surface of other structures including the ovaries, bladder, rectum, and along the walls of the abdomen and pelvis.

Dysorgasmia and Uterine/Bladder Disorders

Disorders of the uterus can lead to uterine fibroids, which are benign tumours on your uterus, and these often lead to intense cramps after sex. Similarly, any number of bladder disorders can also cause mild to severe post-orgasm cramping sensations.

Dysorgasmia and Pelvic Inflammatory Disease

Pelvic inflammatory disease is an infection-induced inflammation of the upper reproductive tract (the endometrium, fallopian tubes, ovaries, or pelvic peritoneum) of the female anatomy. In general, inflammation spreads from the vagina or cervix to the upper genital tract. Endometritis is considered an intermediate stage of PID.

Dysorgasmia and Ovarian Cysts

Post-orgasm cramps that only occur only on one side may be the result of one or more ovarian cysts, which are small fluid filled sacs that commonly develop on the ovaries. Most ovarian cysts go unnoticed and disappear on their own, but if pain persists you should consult with your physician or OB/GYN.

Anorgasmia (No Orgasms)

Anorgasmia is the persistent inability to achieve orgasm despite responding to sexual stimulation. There are variations within its larger definition that are listed below.
The Mayo Clinic further defines anorgasmia as a lack of orgasm that distresses you or interferes with your relationship with your partner:
By definition, the major symptoms of anorgasmia are the inability to have an orgasm or long delays in reaching orgasm that's distressing to you. But there are different types of anorgasmia:
Lifelong anorgasmia. You've never had an orgasm.
Acquired anorgasmia. You used to have orgasms, but now have difficulty reaching climax.
Situational anorgasmia. You're able to have an orgasm only in certain circumstances, such as during oral sex or masturbation or only with a certain partner.
Generalized anorgasmia. You aren't able to have an orgasm in any situation or with any partner.
Read more about female anorgasmia on the Mayo Clinic's website here.
Diminished Orgasms
Diminished orgasms are a reduction in the intensity or frequency of orgasm in comparison to previous experiences. Once again from the above linked Mayo Clinic article:
Orgasms vary in intensity, and women vary in the frequency of their orgasms and the amount of stimulation needed to trigger an orgasm. Most women require some degree of direct or indirect clitoral stimulation and don't climax from penetration alone. Plus, orgasms often change with age, medical issues or medications you're taking.
But There is Hope
Recent research into the full scope of the clitoris have uncovered some very interesting facts about its anatomical structure and its ability to deliver orgasm during intercourse, even without direct stimulation.
What You Can Do
If you feel you are not getting enough satisfaction in your sex life due to dysorgasmia or other issues, our staff at Femina Physical Therapy can help. Our fully licensed physical therapists can help to get your sex life back on track through a combination of therapies, all specially tailored to your individual situation. Contact us here with any questions you may have.
If you are ready to visit us at one of our multiple Los Angeles area offices, go ahead and schedule an appointment here. We look forward to hearing from you!
** This information is for educational purposes only and is not intended to replace the advice of your doctor. **