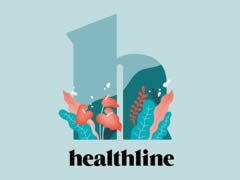 Heather Jeffcoat at Healthline.com
You're on a journey to health and wellness. And we're right there with you.
How you feel affects every single day of your life, which is why you work so hard to get well and stay well. No matter your journey, we're here to support, guide, and inspire you.
We cut through the confusion with straightforward, expert-reviewed, person-first experiences — all designed to help you make the best decisions for yourself and the people you love.
Details

Written by

Heather Jeffcoat, DPT

Hits: 12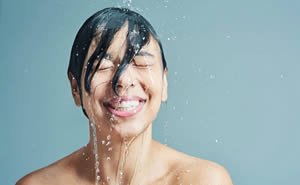 What's the short answer?
Can pigs fly? Can mules give birth? Can you get blood from a stone?
"Can a vagina get too wet during sex?" is just as absurd a question, worthy of being added to the list of Idioms of Improbability.
So, you can't get 'too wet' during sex?
N-O-P-E!
It is, however, possible for the vagina to produce too much fluid (i.e., vaginal discharge) in nonsexual settings, but we'll get to that below.
Is wetness important?
Without wetness, the rubbing can irritate and even cause little microtears in the delicate vaginal tissues, which increases the risk of infection.
Details

Written by

Heather Jeffcoat, DPT

Hits: 27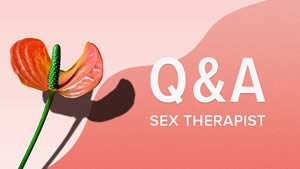 We all get erections
Cue your Oprah voice, because you get a hard-on, and you get a hard-on, and you get a hard-on…
That's right, folks of all genders and genitalia can get erections, not just people with penises!
But chances are you didn't learn that in health class. So, to help you become more cliterate, we put together this sheet on clitoral erections.
What's the average increase in size?
Details

Written by

Heather Jeffcoat, DPT

Hits: 34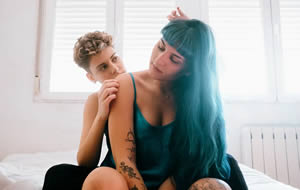 What exactly is a "bad orgasm"?
Bad orgasms are defined as a non-positive, non-pleasurable, or negative orgasm.
And according to a 2019 study published in the Archives of Sexual Behavior, "bad" orgasms can negatively affect a person's relationships, sexuality, and psychological health.
It's important to note that bad orgasms can occur during consensual sex or acts of assault. Here, we'll be focusing on the former.
Details

Written by

Heather Jeffcoat, DPT

Hits: 63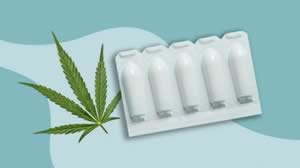 Maybe you massage CBD into your muscles, or let a droplet of oil dribble into your mouth.
But have you ever gotten your CBD by inserting it anally or vaginally? For a number of reasons, ranging from decreased pain to increased pleasure, more and more people — especially vagina owners — are. Here's the lowdown on inserting CBD down there.
What are CBD suppositories, exactly?
Suppositories are small round or cone-shaped medications designed to be inserted into the vagina, anus, or urethra. Once inside, the medication melts or dissolves and is absorbed by the body.