Livestrong.com is a quite popular website that (in their own words) "provides the blueprint to simple healthy living". It was founded by world champion cyclist Lance Armstrong, and it covers a wide variety of topics that help people make better choices about their health and wellness.
While compiling information for the article linked below they reached out Heather Jeffcoat for her opinion on several topics, including the best options for Pilates reformers. To quote Heather:
Details

Written by

Heather Jeffcoat, DPT

Hits: 3014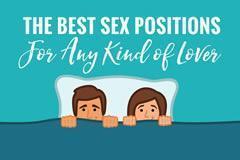 The Best Sex Positions for Any Kind of Lover
The popular health website Livestrong reached out to Heather Jeffcoat for her expertise in overcoming sexual pain and discomfort due to vaginsmus and other diagnoses. Penned by none other than August McLaughlin of the popular Girl Boner Radio show, you can be sure that this read will be time well spent.
There is Poetry in Variety
McLaughlin begins with an analogous reference to the late William Cowper:
When poet William Cowper said, "Variety's the very spice of life, that gives it all its flavor," he may very well have been talking about the bedroom. A little (or a lot) of variety can make sex more fun and pleasurable, but when a physical condition makes certain positions challenging or painful, finding safe, creative alternatives is important.
August turns to Heather for some insight into what positions to avoid and (better yet) which ones to enjoy to not only minimize your pain but maximize your pleasure.