Vulvodynia Treatment and Symptoms
Details

Written by

Heather Jeffcoat, DPT

7236 Views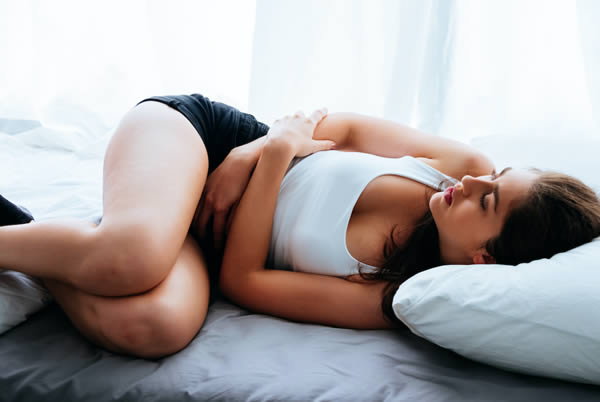 What Does Vulvodynia Treatment Include?
Vulvodynia means "vulvar pain" or pain of the external female genital region. Symptoms include burning, stinging, and irritation of the tissues in this region. Light touch or pressure can cause severe pain with sitting, walking, riding a bicycle, and sexual intercourse. Vulvodynia is a general term, and there are many subtypes, including vulvar vestibulitis (inflammation of the vulvar vestibule), vestibulodynia (pain in the vulvar vestibule) and clitorodynia (painful clitoris).
Physical Therapy Treatments for Pelvic Pain Syndromes:
Most pelvic pain syndromes such as vulvodynia are related to overactivity of the pelvic floor muscles.
These muscles may have a high resting tone, shortening of the muscle and exhibiit difficulty with relaxation. When muscles are short, this can also lead to overall muscular weakness. However, strengthening a muscle that is already short will only feed in to the pain cycle, so Kegel exercises (pelvic floor muscle contractions) are typically not indicated in the earlier states of rehabilitation for pelvic pain (including vaginismus, vulvodynnia, vestibulodynia, endometriosis, interstitial cystitis / painful bladder syndrome, and others).
Trigger points are commonly found when palpating these muscles. They contribute to the urologic and gynecological pain syndromes listed above, preventing painfree sexual intercourse and other painfree activities of daily living.
Physical therapy treatments play an integral part in restoring optimal muscle function with manual therapy interventions, stretching/strengthening exercises, pain management strategies, patient education, and home program instruction.
Biofeedback is often utilized when appropriate to restore the normal functioning of painful muscles.
More information can be found on vulvodynia.com.
Resources:
Sex Without Pain: A Self Treatment Guide to the Sex Life You Deserve for immediate PDF download (helpful for painful intercourse and generalized vulvar pain)
Dilators - Sex Without Pain book and Dilators from Soul Source.
** This information is for educational purposes only and is not intended to replace the advice of your doctor. **