Meet the staff of Femina Physical Therapy
Meet Heather Jeffcoat
Details

Written by

Heather Jeffcoat, DPT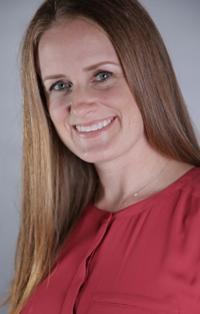 Heather Jeffcoat, DPT
Heather is the author of Sex Without Pain: A Self-Treatment Guide To The Sex Life You Deserve and a recognized expert in the field of Pelvic Health Physical Therapy. After receiving many emails from people around world, she noticed there was a gap in access to quality pelvic floor physical therapy providers, and women deserved answers and a treatment plan for the painful sex they were experiencing. She developed her book as a way to get her proven techniques to all who needed it.
She has been a featured guest on Sirius XM, Sex With Emily, Loveline with Mike and Dr. Drew, Livestrong, Mom.me, ABC Radio, Estrella TV with Adriana Ruggiero, L.A. Parent Magazine, ICA Update and the International Childbirth Education Association Journal, where she hosted the long-running quarterly column entitled "Perinatal Wellness". She has presented her techniques twice at the American Urogynecologic Association's Annual Meeting, most recently in 2018 in video format during their general scientific session. She has also been a guest blogger multiple times for the Womens Health Foundation. She has also developed a course to further her mission of improving women's sexual health and will be debuting it internationally next year.

Meet Laureen McVicker
Details

Written by

Laureen McVicker
Laureen McVicker, PT, CLT
Laureen is an accomplished physical therapist with over 35 years of clinical and supervisory experience. Born and raised on Oahu, Hawaii, she received a Bachelors of Science in Health Education from California State University, Long Beach and her degree in Physical Therapy from Northwestern University in Chicago.
Laureen has a strong clinical interest in orthopedics and neurological disorders including women's and men's health and pelvic floor dysfunctions. She is a certified lymphedema therapist and worked closely for over 23 years with the Cancer Center and Colorectal Institute of Glendale Memorial Hospital and Health Center. There she specialized in pelvic floor disorders and she was a frequent guest speaker at breast and prostate cancer support groups as well as other community education seminars.
Meet Nancy Wong
Details

Written by

Nancy Hoi Wong OTD, OTR/L, RYT200
Nancy H. Wong, OTD, OTR/L, RYT
Occupational Therapist, Registered Yoga Therapist
As an occupational therapist, Nancy believes in empowering clients with the tools and confidence they need to find and maintain whole body health - whether it is a personalized yoga routine to address tight muscle groups, or a nightly relaxation routine to promote rest and pain reduction. Her clinical approach utilizes compassionate communication, active listening, respectful touch, and client collaboration throughout the treatment process.
With a background in yoga therapy, mindfulness meditation, and bodywork, Nancy is keenly aware of the mind-body connection. Clients can expect individualized treatment using modalities including functional movement training, therapeutic exercise, and manual therapy including trigger point release, soft tissue manipulation, connective tissue manipulation, myofacial release, Thai massage, and Chi Nei Tsang abdominal massage.
Meet Jillian Giannini, DPT
Details

Written by

Jillian Giannini, DPT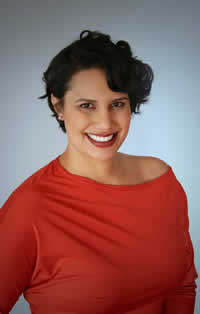 Jillian Giannini, DPT
Jillian Giannini is a Physical Therapist that practices with a whole-body approach to care, incorporating mindfulness, kinesthetic awareness and pain neuroscience during an individual's treatment session. With her myofascial techniques and use of therapeutic movement, Jillian aims to be a conduit to one's healing and self-loving lifestyle. With an emphasis on cultural competency and community oriented care, she strives to create a safe and inclusive space for patients.
Born and raised in Los Angeles, she found her passion for healthcare interning for the USC Trojans football team and women's tennis team, as well as earning her B.A. in Human Performance with a Natural Science minor. Upon graduating she worked as a physical therapy aide at an orthopedic clinic in conjunction with receiving a 200 hour Yoga Certification from YogaWorks.