Meet the staff of Femina Physical Therapy
Our Mission:
Femina Physical Therapy is dedicated to restoring the physical, emotional and sexual well -being of our patients. Our best practices include individualized evidenced-based treatment interventions in a one on one caring and compassionate environment to achieve the highest outcomes for each individual. We are dedicated in improving accessibility of care and healthy lifestyles in the communities we serve through our education programs, social media and grant funding.
Meet Heather Jeffcoat
Details

Written by

Heather Jeffcoat, DPT

Hits: 13545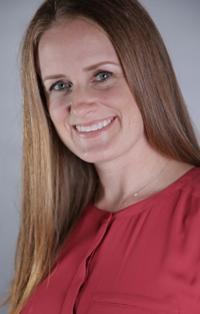 Heather Jeffcoat, DPT
Heather (she/her/hers) is the author of Sex Without Pain: A Self-Treatment Guide To The Sex Life You Deserve and a recognized expert in the field of Pelvic Health Physical Therapy. After receiving many emails from people around world, she noticed there was a gap in access to quality pelvic floor physical therapy providers, and women deserved answers and a treatment plan for the painful sex they were experiencing. She developed her book as a way to get her proven techniques to all who needed it. Heather is proud to have opened the first pelvic health physical therapy program in the Pasadena / Glendale area, and has continued to serve the area since 2004. Since then, her staff and services have expanded to the Mid-Wilshire district and Sherman Oaks, where her mission continues to place quality of care in order to optimize her patients' goals.
She has been a featured guest on Sirius XM, Sex With Emily, Loveline with Mike and Dr. Drew, Cosmopolitan, Livestrong, Mom.me, ABC Radio, Health Magazine, L.A. Parent Magazine, and many other media outlets. She has contributed to the ICA Update and the International Childbirth Education Association Journal, where she hosted the long-running quarterly column entitled "Perinatal Wellness". She has presented her techniques twice at the American Urogynecologic Association's Annual Meeting, most recently in 2018 in video format during their general scientific session. She has also been a guest blogger multiple times for the Womens Health Foundation. She has also developed a course to further her mission of improving women's sexual health and it made it's debut in Istanbul, Turkey in Spring of 2019. In Summer 2019, she worked with the Chinese Olympic Committee's summer and winter athletes in Beijing. She maintains her passion for treating sports and orthopaedic injuries, and brings a whole-body approach to her work with women's sexual dysfunction and pain disorders. She understands that many of her patients rarely have isolated pelvic issues - and the majority also come with hip, back, neck or other orthopedic dysfunction that could be driving their pain further away from a solution unless the bigger picture is addressed.

Meet Laureen McVicker
Details

Written by

Laureen McVicker

Hits: 7613
Laureen McVicker, PT, CLT
Laureen (she/her/hers) is an accomplished physical therapist with over 35 years of clinical and supervisory experience. Born and raised on Oahu, Hawaii, she received a Bachelors of Science in Health Education from California State University, Long Beach and her degree in Physical Therapy from Northwestern University in Chicago.
Laureen has a strong clinical interest in orthopedics and neurological disorders including women's and men's health and pelvic floor dysfunctions. She is a certified lymphedema therapist and worked closely for over 23 years with the Cancer Center and Colorectal Institute of Glendale Memorial Hospital and Health Center. There she specialized in pelvic floor disorders and she was a frequent guest speaker at breast and prostate cancer support groups as well as other community education seminars.
Meet Nancy Wong
Details

Written by

Nancy Hoi Wong OTD, OTR/L, RYT200

Hits: 5267
Nancy H. Wong, OTD, OTR/L, RYT
Occupational Therapist, Registered Yoga Therapist
As an occupational therapist, Nancy (she/her/hers) believes in personalizing yoga routines to address tight muscle groups, or a nightly relaxation routine to promote rest and pain reduction. Her clinical approach utilizes compassionate communication, active listening, respectful touch, and client collaboration throughout the treatment process.
With a background in yoga therapy, mindfulness meditation, and bodywork, Nancy is keenly aware of the mind-body connection. Clients can expect individualized treatment using modalities including functional movement training, therapeutic exercise, and manual therapy including trigger point release, soft tissue manipulation, connective tissue manipulation and myofacial release.
Meet Lisa Weeks
Details

Written by

Lisa Weeks, MPT

Hits: 902
Lisa Weeks, MPT
Physical Therapist
Lisa (she/her/hers) began her passion in outpatient rehabilitation in 2004 while working as an aide and later as a certified personal trainer. Lisa graduated in 2010 from Cal State University of Northridge with a degree in Kinesiology with an emphasis in exercise physiology. In 2013, she received her Master's degree in physical therapy from Cal State University of Northridge.
She began her career as a physical therapist in general orthopedics with focus in chronic pain conditions. After having children of her own, she soon discovered her passion for pelvic floor physical therapy. Lisa enjoys treating women's health populations, with particular interest in treating pelvic floor dysfunction.
Meet Mary P. Shriver
Details

Written by

Mary P. Shriver, CMT

Hits: 918
Mary P. Shriver, CMT
Pre- and Post Surgical, Somatic Stress, Trauma and Massage Therapist
Mary P. Shriver (she/her/hers) is an integral part of the Fusion/Femina team. Her work as a Trauma-Informed, Somatic Stress Therapist (Shake Off Stress) is an invaluable part of the healing journey for many of our patients.
Besides being a Certified Massage Therapist, Mary is a The Resilience Toolkit Certification Trainer, Certified Provider of Tension/Trauma Release Exercises (TRE®), Certified Compassion Fatigue Educator, and holds a B.S. in Psychology from Denison University. She is also trained in the Trauma Resilience Model and Community Resilience Model through the Trauma Resource Institute, Motivational Interviewing for Behavior Change (MINT), Level 1 Resistance Flexibility with Bob Cooley, Pelvic Floor Piston Science from Julie Wiebe, and is a member of the International Pelvic Floor Society.
Locations
Details

Written by

Webmaster

Hits: 7309
Our Offices are located within Fusion Wellness & Physical Therapy
Glendale/Montrose:
3702 Park Place
Montrose, Ca 91020
Telephone: 818-864-6732
Hours:
| | |
| --- | --- |
| Monday | 6:30-4:30 |
| Tuesday | 7:30-3:30 |
| Wednesday | 7:30-4:30 |
| Thursday | 6:30-4:30 |
| Friday | 7:30-4:30 |