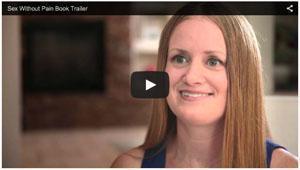 Media Appearances by Heather Jeffcoat on Women's Health Issues

Heather Jeffcoat, DPT has been a featured writer in a number of print publications, and her increasing recognition as a leading expert in her field has resulted in appearances on "Loveline with Mike and Dr. Drew" , US News & World Report, Huffington Post, ABC News, Cosmopolitan, Women's Health, Bustle, "Sex With Emily" with Dr. Emily Morse, in New York Magazine and Health Magazine, to name but a few. The demand for her expertise is on the rise as more and more women seek to remedy the issues that Heather and her team regularly deal with.
For media inquiries, please use our secure contact form here.
Testimonials

Heather is the best! I saw her today for terrible hip/groin pain. I was so impressed with the safety measures in place and felt completely safe . Thanks for the healing hands. S.S., age 54
Testimonials

Heather has affected my life in the MOST POSITIVE way and I am forever grateful. My husband refers to her as the "sex doctor" so you can only imagine how happy he is with my therapy outcome. After the birth of my son I suffered from "Vaginismus", however, at the time I just thought I was broken. My "broken vagina" affected me physically but it was an emotional struggle as well. Many women in my life also suffered with pain from sex after their babies were born so I knew I wasn't alone. They...
Subscribe
To Our Newsletter