Meet Stephany Tritt, PT, DPT
Details

Written by

Stephany Tritt, PT, DPT

436 Views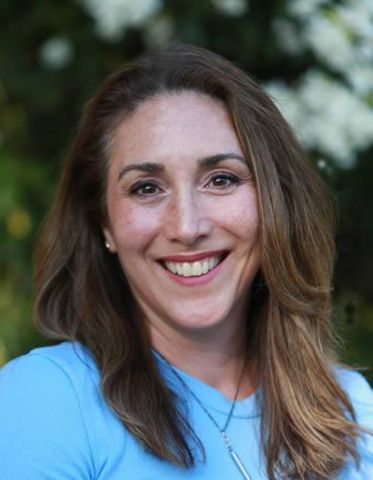 Stephany Tritt, PT, DPT
¡También hablo español!
After receiving her Bachelor's degree in Biology from UC Santa Cruz, Stephany earned her Master's degree in Physical Therapy from Mount St. Mary's University then expanded further with her Doctorate in Physical Therapy from Western University. For the first twelve years of her career, she treated a multitude of orthopedic and neurological diagnoses with a focus on treating people suffering from persistent pain. Stephany has treated people with a wide variety of complicated persistent pain diagnoses such as: Fibromyalgia, Chronic Regional Pain Syndrome (CRPS), chronic migraines, persistent low back pain and persistent pelvic pain.
Those with persistent pelvic pain ignited a curiosity and the desire to further explore pelvic health. She strives to improve her skills by regularly attending continuing education classes and has received the Certification of Achievement in Pelvic Physical Therapy Program (CAPP-Pelvic) through the American Physical Therapy Association (APTA). She has now treated a variety of pelvic related diagnoses in both women and men such as: Urinary and fecal incontinence, Urinary frequency, pregnancy related symptoms, post-natal symptoms, Diastasis Rectus Abdominus (DRA), Constipation, Pelvic Organ Prolapse (POP), Vaginismus, and testicular pain.
Stephany finds satisfaction providing care for those who feel they have exhausted all options to treat their condition. She aims to help people find confidence in their own bodies and take control of their symptoms. She uses a variety of interventions to help people get back to a more fulfilling quality of life and back to activities they enjoy.
Some interventions she uses:
Exercise and functional movement strategies
Manual techniques like strain/counterstrain and trigger point release, joint mobilizations
Education on body mechanics, anatomy and physiology, neurophysiology of pain
Guidance on behavioral changes to mitigate aggravating factors
Mindfulness/relaxation techniques to calm the nervous system and anxiety.
When she is not working, she enjoys spending time with her two sons and husband, exercising in a variety of different ways and traveling anywhere she's never been before. She also enjoys volunteering her time at Elizabeth House in Pasadena to educate pregnant women who are housing insecure about the implications of pregnancy and delivery on the pelvic floor. ¡También hablo español!