Under The Hood Podcast | All About The Pelvic Floor with Heather Jeffcoat
Details

Written by

Heather Jeffcoat, DPT

3707 Views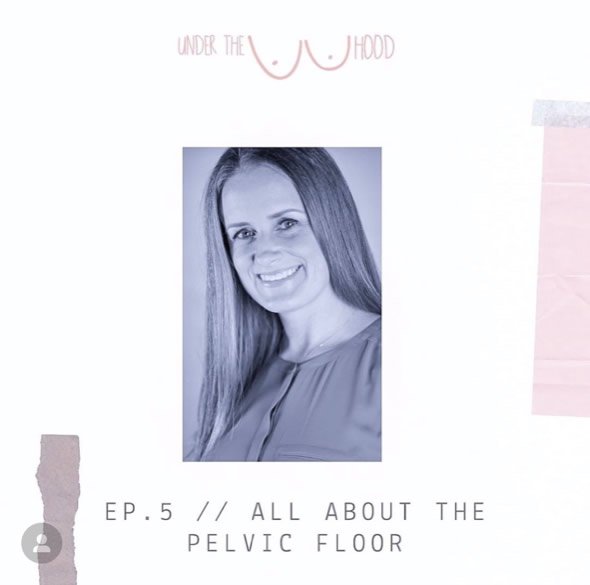 All About The Pelvic Floor on the Under The Hood Podcast
Under the Hood is a podcast to strengthen and empower our thoughts around womanHOOD, sisterHOOD, motherHOOD. It's a podcast by women, for everyone. In their August 8th episode they sat down with Heather Jeffcoat for a wide ranging discussion of women's pelvic floor issues.
About Under the Hood
Aleks Evanguelidi LM, CPM
Aleks has been working in birth for 15 years. She began her work in birth while maintaining her presence as a nutritionist and as an herbalist and educator for Gaia Herbs. A firm believer and proponent in living a sustainable lifestyle, she utilizes her years of experience in nutrition to support her clients in having an extraordinary sense of wellness while preparing for conception or to experience the healthiest pregnancy possible.
Patti Quintero RYT, BD
Patti is a birth doula, a pre and postnatal yoga teacher and the founder of UMA: Mindful Living for the Modern Mother. She has been teaching Yoga and meditation in for over two decades and is a senior Teacher and Teacher Trainer at YogaWorks. She began working with Mothers and specializing in pre and postnatal yoga during her first pregnancy in 2003.
Chelsea Levy
Chelsea Levy is the Executive Producer and co-creator of Under the Hood. She brings with her a humble curiosity and a wealth of knowledge gained through her own body-discovery and the road that led to the birth of her daughter.
Jennie Josephson
Jennie Josephson is an award-winning producer and founder of Infinite Gain Productions. Jennie has worked in television, digital media, radio and independent podcasts. She likes to launch things and help them grow.
Listen to the full podcast here, and listen as Heather describes some easy pelvic floor breathing exercises here, and click here if you're ready to take the plunge with one of our licensed physical therapists.