Certified Attain Treatments For Incontinence
Details

Written by

Heather Jeffcoat, DPT

11430 Views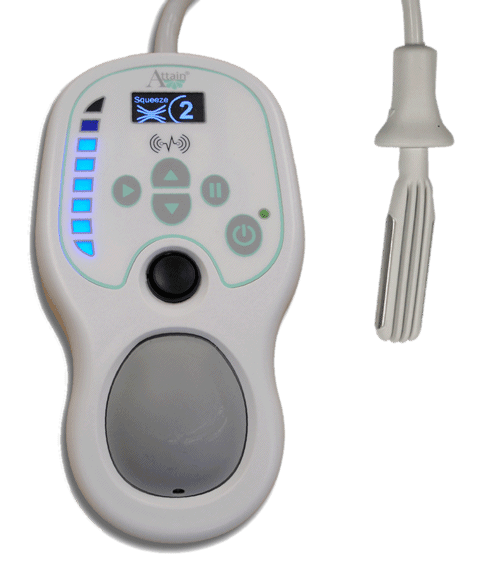 Attain is a home biofeedback and electrical stimulation device used to conservatively treat stress, urge and mixed urinary incontinence. Bladder leakage, even just a few drops is NOT normal. Bladder leakage can get WORSE if not treated. The Attain is appropriate for treatment of stress, urge and mixed urinary incontinence and bowel incontinence.
Bladder and bowel leakage can be stopped or significantly reduced with the combined use of Attain and physical therapy. Our licensed physical therapists have been utilizing biofeedback and stim for over 15 years and have integrated the use of Attain and Apex into the practice. We have also seen positive results in our patients that have pelvic organ prolapse and sexual dysfunction, such as anorgasmia (no orgasm) or diminished orgasms. (See our testimonials page)

In addition to the Attain device (available in-office only), we also offer over the counter purchasing of the ApexM (for Stress incontinence, urge incontinence, or mixed incontinence) and the Intensity, either in-office or by mail. If you are not local to our Sherman Oaks or Glendale/Montrose offices, we offer shipping of this item. Inquire for shipping rates and device cost here. We honor specials offered by the Attain website, so don't wait 3 days for it to arrive when you can pick it up from us today!
** This information is for educational purposes only and is not intended to replace the advice of your doctor. **