Heather Jeffcoat Featured Guest on the Girl Boner Podcast with August McLaughlin
Details

Written by

Heather Jeffcoat, DPT

2585 Views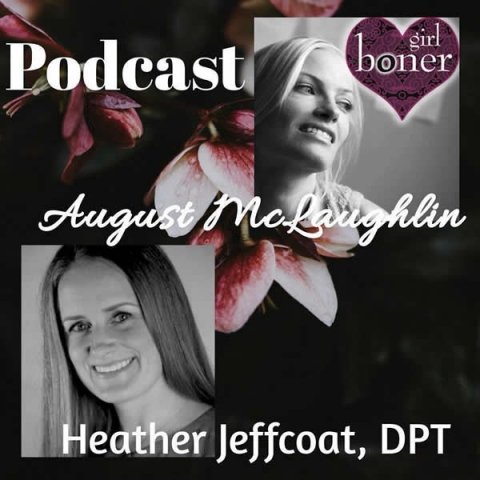 Heather Jeffcoat was once again the featured guest on the hugely popular podcast Girl Boner Radio with August McLaughlin! In this episode they discuss the pelvic floor, painful sex, and physical therapy after gender affirming surgery.
Meet the Founder of Girl Boner Radio
August McLaughlin is a nationally recognized health and sexuality writer, media personality and creator of Girl Boner®. Her podcast, Girl Boner Radio, consistently ranks high in the sexuality category on iTunes and iHeartRadio and her articles have appeared in Cosmopolitan, The Washington Post, DAME Magazine, HuffPost and more. A frequent speaker on sexuality and gender equality issues, McLaughlin has been a featured TEDx presenter and attended the United State of Women summit, convened by the White House, as a nominated change maker.
Have a listen here!:
Related search terms:
sexual health
boner the good girl
body image issues
personal stories
guide to sexual empowerment
sex work
sex ed
mental and physical health
masturbation and sex
sexually aroused
lack of sexual
blend of personal
** This information is for educational purposes only and is not intended to replace the advice of your doctor. **