From the Woman & Home "About Us" page:
"Our mission at womanandhome.com is to keep women informed on the subjects that matter to them, so they can live smarter, healthier and happier lives. We publish expertly researched buyers guides, in-depth features and the latest shopping news and deals.
"Everyday our editors examine global events and curate a broad range of stories that inform, inspire and excite readers. Expect a mix of grown-up celebrity and royal news, as well as informative, no-nonsense health and wellbeing features about subjects like the menopause. We'll keep you abreast of relevant medical breakthroughs, and myth-bust around emotive topics like dementia or cancer. Worried about your waistline? We seek out internationally renowned experts to give up-to-date advice on dieting and weight-loss plans, and world famous chefs to delight with their delicious and healthy recipes."
Details

Written by

Heather Jeffcoat, DPT

2442 Views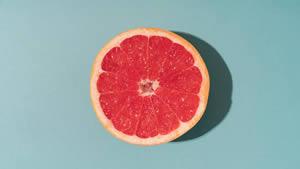 Tabitha Britt
writing for Woman & Home reached out to me for some insight into sex positions when you have endometriosis, and I was glad to discuss this often misunderstood topic. Here is a brief synopsis of the article, along with a link to the full article below.
Heather Jeffcoat, DPT
The best sex positions when you have endometriosis can relieve pain and help you regain control of your sex life
If sex has become more of a chore than a pleasure due to endometriosis, it's time to regain control of your sex life. These sex positions when you have endometriosis will help relieve and eliminate pain, plus help you to enjoy intimacy so much more.
Endometriosis is a chronic and often debilitating condition that causes cells similar to the ones in the lining of the womb to grow elsewhere in your body. Although endometriosis is usually found within the pelvic region, such as on the fallopian tubes or the ovaries, cells can grow virtually anywhere including the bowel, bladder, and intestines. If this tissue grows behind the vagina or in between the vagina and the front of the rectum, penetration and other intimate movements can stretch or pull it, resulting in pain during sex.
** This information is for educational purposes only and is not intended to replace the advice of your doctor. **