Well and Good | 5 Penis Bumpers To Make Sex Enjoyable and Pain-Free When a Partner (or Toy) Is Just Too Long
Details

Written by

Heather Jeffcoat, DPT

8852 Views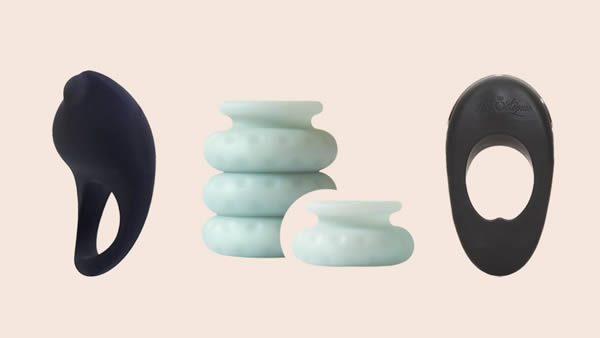 Painful penetration is common—in fact research shows that 75 percent of vagina-owners will experience it at some point in their lifetime. But, common is not synonymous with acceptable. Unless pain during penetration is a sensation you're actively seeking out, the experience of it can be a sign that something is going on with your body.
If you're experiencing pain during penetration, your first and second stops should be your OB/GYN and a trauma-informed pelvic floor therapist who can help you suss out the underlying cause. Your third stop? A sex shop for a penis bumper, which is a sex aid that can be used on any phallus, including dildos, G-spot vibrators, and wands. It's designed to slide down a shaft of the person or toy doing the penetrating, thus eliminating some of its length to prevent as much from going inside the receiver's vagina or anus.
While a penis bumper won't address any underlying cause of painful penetration, it can "be incredibly helpful to vagina-owners who experience pain during penetration deeper into the vaginal canal, which is common in people with endometriosis, adhesions, ovarian cysts and prolapse," says Heather Jeffcoat, DPT, a doctor of physical therapy who specializes in sexual dysfunction and incontinence and author of Sex Without Pain: A Self-Treatment Guide to the Sex Life You Deserve.
Penis bumpers can also be helpful to those who've recently gotten a vaginoplasty, surgical procedure in which someone who doesn't have a vagina is built one, she adds.
How to introduce a penis bumper into the bedroom
Ultimately, how you introduce the tool depends on where you are in your sexual relationship with your partner and how much your partner knows about the pain you're experiencing, (FWIW: sexual-wellness expert Emily Sauer, CEO of penis-bumper manufacturer Ohnut, recommends talking to your partner about the fact that penetration can be painful for you, no matter your relationship structure).
** This information is for educational purposes only and is not intended to replace the advice of your doctor. **