Heather Jeffcoat's Book "Sex Without Pain" Featured Not Once But Twice in the Same Week!
Details

Written by

Heather Jeffcoat, DPT

Hits: 1981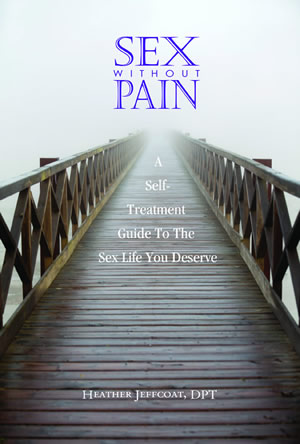 Heather Jeffcoat's seminal book "Sex Without Pain: A Self Treatment Guide to the Sex Life You Deserve" is featured in Improve Her Health for "The Books Women in Their 20's Should Be Reading". The book focusing on self treatment of sexual dysfunction, including vaginismus, vulvodynia, vestibulodynia, interstitial cystitis / painful bladder, endometriosis and dyspareunia.
https://improveherhealth.com/the-books-women-in-their-20s-should-be-reading/
Heather's book is also a featured resource in the book "Beating Endo" by Dr. Iris Orbuch, MD and Dr. Amy Stein, DPT. Beating Endo shares stories and provides a treatment pathway for womens suffering from endometriosis. Knowledge IS power!