Runner's World aims to propel America's 44 million runners across the finish line by providing a wide array of service stories focused on expert-tested gear (a whole issue is devoted to 'Best Shoes of the Year'), inspirational tales from the trail, race advice, and more. Whether you're a marathon veteran or a newbie, Runner's World is the definitive resource for people looking to get the most out of the world's purest sport.
Details

Written by

Heather Jeffcoat, DPT

484 Views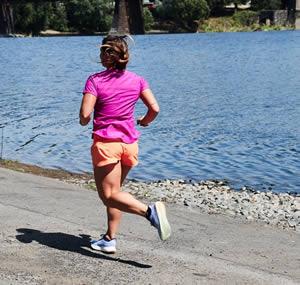 As they mention on their website,
Runner's World
provides inspirational tales from the trail, race advice, and more. When
Laura Williams Bustos, M.S.
wanted to learn more about the connection between running and a healthy pelvic floor, I was glad to offer my insights as a licensed Physical Therapist. Here are some excerpts from the article interspersed with my own commentary, along with a link to the full article at their website.
Heather Jeffcoat, DPT
3 Surprising Symptoms of a Weak Pelvic Floor
Experts explain why a strong pelvic floor is so important for runners, plus what to look for to make sure your muscles can withstand mileage.
Few things demand as much of your pelvic floor as running, and whether you run competitively or just to stay in shape, having a strong and healthy pelvic floor will make your running routine both more beneficial and more enjoyable.