People en Español: Guided Masturbation Can Lead to a More Pleasurable Sex Life
Details

Written by

Heather Jeffcoat, DPT

820 Views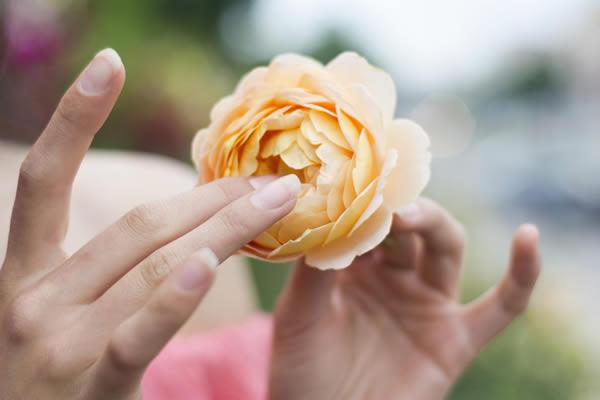 People en Español author Karla Montalván reached out to me about how to integrate guided masturbation into your sex life to increase your overall sexual pleasure, and of course I was more than glad to lend my expertise. Here is a synposis of the article with my further comments interspersed in italics. A link to the full article is included below.

Heather Jeffcoat, DPT
A More Pleasurable Sex Life is Possible with Guided Masturbation
In an exclusive interview with People Chica, Dr. Heather Jeffcoat shares tips on how women can achieve more intense orgasms and greater self-pleasure.
The world of masturbation continues to be an unknown territory, especially when it comes to women. (Well maybe not so much unknown, but rather untapped to its fullest potential.)
From the plethora of sex toys readily available in the market to myths about sexuality, it can be confusing to find joy in personal pleasure. However, masturbation is an important part of women's sexual health and once incorporated as part of a self-care routine, can bring great benefits to one's mental and physical well-being. (Long gone are the days when you had to visit a 'sex shop' to find toys like these!)
To demystify the world of guided masturbation, Dr. Heather Jeffcoat with plusOne, shared the benefits of self-pleasure with People Chica as well as her best tips and recommendations on how to increase sexual pleasure through masturbation.
Some people may still feel like masturbating alone or in front of a partner is taboo. How do you find guided masturbation can help?
Sex of any kind, including masturbation, is unfortunately still a taboo topic. It can be a challenge for folks to learn their anatomy, where on their body to go to experience pleasure, and how to stimulate it for arousal and orgasm.
Once you know what works best for you, this will allow a starting point for communication with your partner on your preferences. You don't need to masturbate in front of your partner unless it is something you are both interested in. If you do, you should feel safe discussing and exploring your bodies individually as well as together. (Hot Tip: find what works for you solo, then introduce your partner to what you've discovered, either a little at a time or all at once, whatever feels right for you.)
How does guided masturbation work and who can benefit from it?
Guided masturbation provides a roadmap for self-exploration, which can also translate to better-partnered sex by knowing what works best for your body. If you don't know how to stimulate yourself, there is bound to be frustration with your partner if you are unable to provide direction. Every body is different. Do you prefer clitoral stimulation only? Do you require clitoral plus breast or nipple stimulation? Have you ever located your clitoris before?
Do you prefer deep or lighter pressure over the clitoris? Do you prefer pressure near the clitoris, but directly over the glans (the portion of the clitoris that peeks out of the hood) is too much? Have you explored stimulation around the crura (or 'legs') of the clitoris? Being able to self-identify your preferences is empowering whether you continue to engage in solo play or with a partner. (Click here to learn lots more about the clitoris on our site.)
Go here for the full article on guided masturbation at the People en Español website. If you're having problems that are preventing you from enjoying sex to its fullest, schedule an appointment here - we can help!