About Nike
We champion continual progress for athletes and sport by taking action to help athletes reach their potential. Every job at NIKE, Inc. is grounded in a team-first mindset, cultivating a culture of innovation and a shared purpose to leave an enduring impact.
Details

Written by

Debbie Dy, PT, DPT

529 Views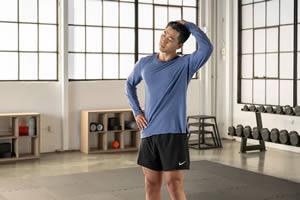 As one of the giants of the sports and fitness industry, Nike carries a lot of clout when it comes to health and wellness tips. So when Dina Cheney reached out to me for my views on creating an effective morning stretch routine, I was glad to offer my insights as a licensed Physical Therapist. Here are some excerpts from the article interspersed with my own commentary, along with a link to the full article at the Nike website.

Debbie Dy, DPT
What Are the Benefits of Creating a Morning Stretch Routine?
It's part of our nature as mammals to feel the urge to stretch when first waking up. Lions, bears, and squirrels all do it too! It gets the blood flowing and helps erase the cobwebs that seem to gather when we're in a deep slumber. So it only makes sense to follow what our bodies are telling us by making a good stretching regimen part of waking up each day.
And as the article says,
Flowing through some gentle movements at the start of your day will not only help to prepare your body for movement — of any kind — but it may also help improve flexibility over time."
Details

Written by

Heather Jeffcoat, DPT

1018 Views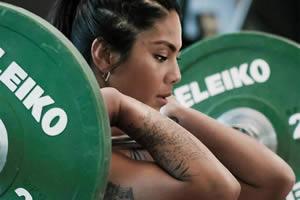 Fitness giants Nike recently reached out to me for an article entitled "How To Strengthen Your Pelvic Floor, According to a Physiotherapist", and of course I was glad to offer my insights. It's great to see such a highly visible company in the fitness market taking interest in the topic of pelvic floor health. While at first blush taking care of the pelvic floor may not seem as "sexy" a topic as sculptured calves or bulging biceps, at Femina PT we of course understand the pivotal role that pelvic floor health plays in sexual function (of course!), proper posture, freedom from back and hip pain, avoiding embarrassing bouts of incontinence, and so on. That said, here are some snippets from the article, interspersed with my onw commentary. A link to full article at Nike's site is included below.

Heather Jeffcoat, DPT
Strengthen Your Pelvic Floor to Improve Your Core
What if you can't "Just Do It?"
Nike's longstanding slogan presupposes that your pelvic floor is in full health - but what if it isn't? Pelvic floor issues can have a profound effect on your ability to enjoy sports and other activities, and even if you are able to participate, recovery times may increase and other issues such as incontinence may come into play if things are quite right "down there".
In this article we take a quick look at how to best strengthen your pelvic floor with the aim of improving not only athletic performance but overall wellbeing.