A Little About Us at Motherly
It's long been said that motherhood doesn't come with a manual but we thought, why not? Woman-centered and judgement-free, we are on a mission to help every mother thrive with expert advice, inspirational stories, curated solutions and more. This amazing journey requires support, real answers and real solutions so you're not only surviving, mama. You're thriving. That's where we come in.
We are your resource
We are a team of endlessly curious editors who see the world through the lens of motherhood and all it's beautiful and diverse forms. We're obsessed with making motherhood better, for all mothers. It's an honor to share your stories and to bring you evidence-based, expert support, inspiration and information. Our content strives to offer exactly the support you need, right when you need it. You've got this, mama. And we've got you. Read about Parenting, Pregnancy, Life, Wellness and more.
Details

Written by

Heather Jeffcoat, DPT

581 Views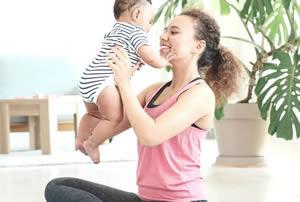 Postpartum exercise guidelines have been updated by the American College of Obstetricians and Gynecologists, and while writing an article on the new guidelines for
Motherly
author
Sydni Ellis
reached out to me for my insights. Here is a brief synopsis of the article along with a link to the full article below.
Heather Jeffcoat, DPT
How Postpartum Exercise Guidelines are Changing and Why
We're not saying "Don't exercise at all!"
In the article Sydni describes the evolution of standard practice for exercising postpartum - with recommendations increasing from six weeks to twelve weeks before any strenuous activity - but with added emphasis on easing into exercise at the six week mark, all the while building to a full regimen at the twelve week mark.
She begins:
Many women can't wait to start exercising again after pregnancy. For others, sweet baby snuggles tend to win out over exercising for the first few weeks. Once you catch up on sleep and start to gain more energy, you may be ready to do Pilates or go for a jog again—but it might not be safe to jump back in with the same intensity level in your postpartum exercise as in your pre-pregnancy routines.

...It turns out, new research backs waiting until 12 weeks postpartum to do high-intensity workouts, and many OBGYNs have adjusted their postpartum exercise recommendations acccordingly.
Details

Written by

Heather Jeffcoat, DPT

925 Views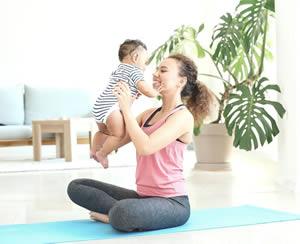 We've posted quite a large volume of information on our site about pregnancy and exercise over the years, so it's no surprise that Motherly's
Sydni Ellis
came calling while researching the topic of when to start exercising postpartum. Here is a brief synopsis of the article with a link to the full article below.
Heather Jeffcoat
Wondering When To Start Exercising Postpartum? Exercise Guidelines Are Changing
Here's Why Some Obgyns Recommend Waiting 12 Weeks After Birth To Workout
If you've just had a baby, you may be wondering when to start exercising postpartum. There is so much to keep up with when you have a newborn that it's only natural that exercise is often the last thing on your mind right after giving birth.
But once a little bit of a routine has set in, your body will (hopefully) give you some signs that it's time to step it up a bit: