Mic.com | The right type of lube for whichever kind of sex you're having
Details

Written by

Heather Jeffcoat, DPT

Hits: 612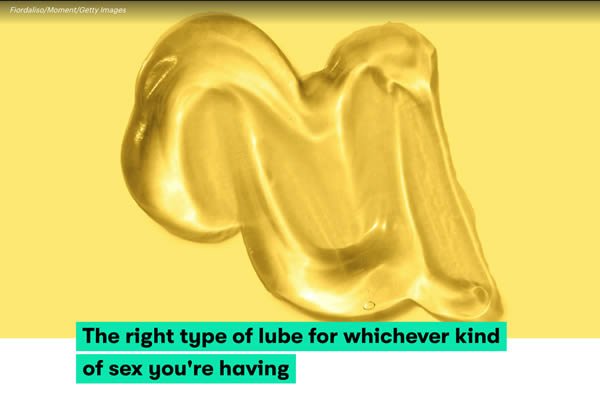 Mic.com is part of the Bustle Digital Group, whose About page reads:
"We work with creators to uncover issues and stories that matter through the lens of authenticity, inclusivity, and conversation. An audience-first, personalized approach allows us to speak to the many or the few, united by a boundless curiosity about the changing world and our place in it."
In this latest article Joseph Lamour discusses various lube options with Femina PT founder Heather Jeffcoat, DPT.
I believe it was Colin Powell who said, "Trust is the glue that holds people together, and is the lubricant that keeps an organization moving forward." I'm certain he was not talking about the gooey stuff you get in the unmentionables aisle in your local drugstore. But I still think the impassioned statement works when we're talking about sex — which also holds people together, if you will, moving forward toward a goal. Lube really does keep us moving forward, and it's a super underrated bedroom accoutrement, mostly because people aren't aware of its versatility.

Any lubricant — natural or not — has the potential to irritate your tissue, so always apply a few drops on your forearm to make sure there is no immediate sensitivity, says Heather Jeffcoat, a doctor of physical therapy that specializes in treating women, men, transgender and non-binary folks with painful sex. She talks about lube every day with patients, and she even wrote a book on achieving pleasurable sex for those who find it more challenging — so she truly knows her stuff.
The full article is here.