Insider | What endometriosis feels like | First-person accounts from people who live with and manage the condition
Details

Written by

Heather Jeffcoat, DPT

603 Views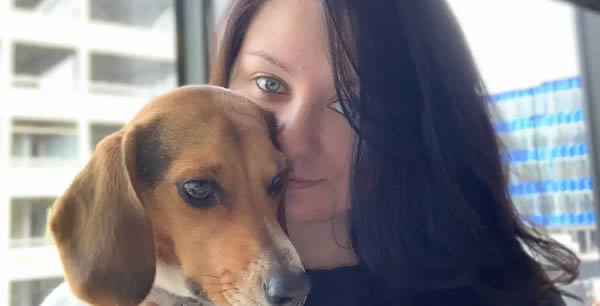 Jan 15, 2021, 1:19 PM
Endometriosis (also known as "endo") is an individualized, incurable, and often painful condition in which tissue similar to the lining of the uterus grows outside of the uterus. This disease affects an estimated 200 million individuals worldwide, myself included.
Although endometriosis is typically found on reproductive organs inside the pelvis or abdominal cavity, it can grow anywhere, including the large and small bowel, rectum, appendix, diaphragm, and lungs. In fact, endometriosis has been found in every organ and anatomical structure of the body except the spleen.
In this article, I describe what it's like to live with endometriosis, list the warning signs of a potential endometriosis diagnosis, and provide tips on how to advocate for yourself if you think you have endometriosis. In addition to my own story, other women who live with endometriosis have bravely given their experience with endometriosis.
What does endometriosis pain feel like?
Endometriosis affects each person differently. It's also what I like to refer to as an "all-body" disease. This is because endometriosis has the potential to affect every aspect of your life, including your social life, intimate relationships, and your career.
Pain from endometriosis can be felt during your period, or all month long — cyclic versus noncyclic pain," says Heather Jeffcoat, DPT, owner of Femina Physical Therapy and author of "Sex Without Pain: A Self Treatment Guide to the Sex Life You Deserve.
The gold standard to diagnose endometriosis is to have laparoscopic surgery. A laparoscopy will allow your doctor to view your internal organs and remove any visible implants or scar tissue.
The gold standard for endometriosis diagnosis is laparoscopic surgery," says Jeffcoat. "However, a thorough physical exam by an expert in endometriosis can point to a strong likelihood of endometriosis."
Although endometriosis is characterized by pain, some individuals may feel no pain at all — sometimes referred to as "silent endometriosis." In other cases, having infertility issues may also lead someone to discover that they have endometriosis. Because endometriosis symptoms vary in every individual, it's important to listen to your body.





** This information is for educational purposes only **