Insider is a global news and lifestyle publication with hundreds of journalists in London, New York, San Francisco, Los Angeles, Singapore and beyond.
Our mission is to inform and inspire you with news and stories you want and need to know.
We strive to leave you with something valuable every time you finish reading, watching, or listening to our work.
Details

Written by

Heather Jeffcoat, DPT

Hits: 658
Endometriosis bloat, also called endo belly, describes the uncomfortable bloating that's associated with endometriosis — an incurable, inflammatory condition that affects one in 10 reproductive-aged individuals worldwide.
"It may not be a true medical term, but those who have endometriosis are all too familiar with the term endo belly, which is painful bloating and swelling of the abdomen," says Sherry Ross, MD, and author of "She-ology: The Definitive Guide to Women's Intimate Health. Period."
Unlike the typical bloating that an individual may experience during menstruation, endo belly can last a few hours, days, or even weeks which can take a toll on your mental, emotional, and physical health.
Details

Written by

Heather Jeffcoat, DPT

Hits: 427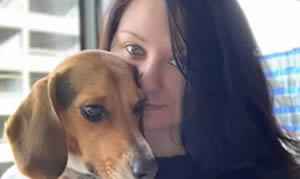 Testimonials

I just wanted to thank you for everything you've done for me for the past 19 months. I literally could not have reached my goals without you and your practice. You gave me the courage to keep moving forth with my treatment no matter how afraid and anxious I was. You were always there to answer questions and made this whole process so much easier than I expected it to be. It's because of you that my marriage is on the right track, that I can get pregnant and that this part of my life is finally...
Testimonials

My husband and I were married for 5 years and unable to have intercourse, but I never knew why. After numerous awful experiences at doctor's offices (where many doctors told me I "just needed to relax"), a surgery that didn't fix the problem, and a year of owning dilators that didn't get me anywhere, someone finally referred me to Heather for Physical Therapy. I finally had answers and information from someone who knew exactly what I was dealing with!
Subscribe
To Our Newsletter