Bustle: How To Use A Sex Pillow To Make Every Position Even Hotter
Details

Written by

Heather Jeffcoat, DPT

5258 Views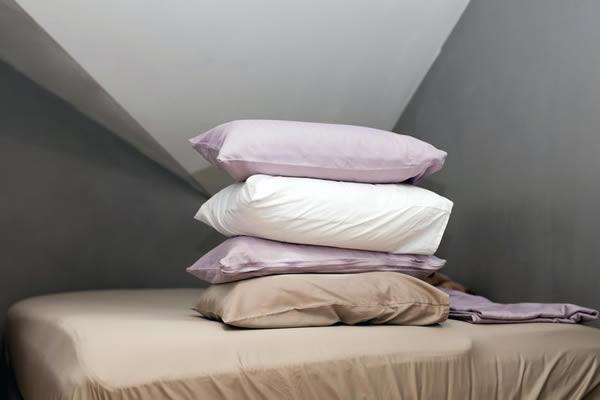 Bustle journalist
Griffin Wynne
reached out to me for some advice on this articlle about how to use a sex pillow, and I was glad to offer my input. Here is a brief synopsis of the article, along with a link to the full article below.
Heather Jeffcoat, DPT
Do you know how to use a sex pillow?
What's that saying from old church ladies, "The higher the hair, the closer to god"? Well, if you've been interested in adding some elevation between the sheets, grabbing a sex pillow (aka sex wedge) may just bring you closer to an, "Oh my god" moment.
According to a 2021 survey of 1,600 people conducted by Dame Labs, the research hub of sexual wellness company Dame, 81% of respondents reported they wanted to find better angles during partnered sex. Further, when asked about the best non-vibrating sex toys, pillows and wedges were rated the highest.
A sex pillow can be used for comfort or to improve positioning to enhance the sexual experience,"
Dr. Heather Jeffcoat, (she/her) women's health physical therapist and author of Sex Without Pain: A Self-Treatment Guide To The Sex Life You Deserve tells Bustle.
People tend to like them because they allow for further variation in position, and can improve accessibility of all the spots — G, P, and A."
What Is A Sex Pillow?
According to Sarah Sloane, (she/they) sex and relationships educator and host of the podcast Social Intercourse, "Sex pillows are accessories that support our bodies in various positions so that we can enjoy sexual play more comfortably." While pillows can be great for people with physical limitations, Sloane explains everyone can benefit from sex pillows.
"All bodies deserve — and can use — pillows that help them enjoy longer, more pleasure-focused sexual play sessions," they tell Bustle. "If you think about the ways that you want to connect bodies, much of that relies on angles or holding particular positions. This is exactly what sex pillows can offer!"
Can You Just Use A Regular Pillow?
According to Taylor Sparks, (she/her) erotic educator and founder of Organic Loven, all pillows are not built the same. "Your standard bed pillow is designed to only hold the weight of your head, not your a*s, your partner's a*s, and 'Karen's' a*s too!" she tells Bustle. "A sex pillow is usually made of a dense foam and designed in different angle heights. These pillows are specifically designed to enhance all of your sexual positions."
The hallmark of sex pillows, according to Griffin, is that they come in different shapes, like wedges or tubes (think sexy foam rollers), encouraging seamless exploration between the sheets. "Regular bed pillows are too soft and have to be constantly folded or rolled in search of the perfect angle for a specific position," he says.
If you are still curious about how to use a sex pillow, continue to the full article here.
** This information is for educational purposes only and is not intended to replace the advice of your doctor. **