Cosmo | Hello, Gymgasms Are a Thing!
Details

Written by

Heather Jeffcoat, DPT

883 Views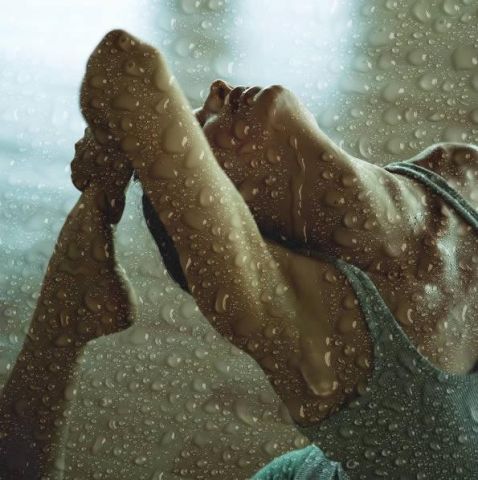 Perhaps you're one of those people who look at working out as necessary durdgery at best just to stay physcially fit - or maybe just to keep your figure how you like it. Well,
Megan Schaltegger
at Cosmo had heard about this new thing called "
gymgasms
", and she decided to find out if they are fact or fantasy. Here is a brief synopsis of the article, along with a link to the full article below.
Heather Jeffcoat, DPT
Yes, Gymgasms Really Are a Thing
Now Learn to Make Them Happen for Yourself!
Megan begins the article with:
While it might have just popped up on TikTok, the gymgasm isn't exactly new. Pelvic floor therapist Dr. Heather Jeffcoat, founder of Femina Physical Therapy, says it's a lot more common than you might think. In fact, according to a study published by famed sexologist Alfred Kinsey, the phenomenon dates back to the early 1950s. The research varies, but the Journal of Sexual and Relationship Therapy reported that one in 10 women report having an exercise-induced orgasm in their life, while an even smaller population experiences them on the reg. (Hello! Teach me!)
A little background on how this is all possible
First of all, let's familiarize ourselves with the pudendal nerve. It's the superhighway of arousal, and because of its close proximity to the large muscle groups of the pelvis, it is easily stimulated by certain movements. The key to maximizing your pleasure is to find out which movements do this for you, and though everyone is wired a little differently, there are some commonalities that make achieving gymgasms easier for many people.
Find out more about the pudendal nerve here
Now that we've familiarized ourselves a bit about the pudendal nerve, it's time for an important question:
Is A 'Gymgasm' Actually An Orgasm?
As I mentioned to Megan, some may interpret it as an orgasm, or maybe it is an orgasm... An orgasm is such a unique experience for everybody. And when we talk about the physiological aspects of arousal, we must remember that everyone is built differently. Some people may be more or less sensitive depending on body type, fitness level, and so on. Furthermore there is often a psychological aspect to arousal that comes into play. People who are more shy may not be as open to letting themselves get lost in the moment in a public setting like a gym as those who are more adventurous. Many peoples' expression of orgasm can also vary widely. It's possible that someone who is used to experiencing orgasms as a slow and intense burn is a better candidate for gymgasms than someone who erupts like a volcano with arms flailing everywhere.
So to answer the question "Is a gymgasm actually an orgasm?", here's what Megan had to say:
To put that into layman's terms, the exercise-induced orgasm is tied to how your nerves and muscles interact together to stimulate the inner clit (because remember: your clitoris is much more than the bean-like button at the top of your vag). By engaging your pelvic floor muscles, or in some cases your hip flexors, you can prompt a climax—without any fancy toys at play. So if it walks like a duck and quacks like a duck, maybe it's an orgasm?
Now that we've decided that yes, most gymgasms truly are orgasms brought on by exercise, there's a lot more to unpack, including:
Can Men Have Gymgasms?
What Exercises Can Help You Achieve a Gymgasm?
Can You Increase Your Chances of Having a Gymgasm?
Find answers to the above questions and learn a lot more about gymgasms by reading the full article here. And if you're interested in pelvic floor therapy as one way to improve your chances of experiencing gymgasms, schedule an appointment with one of our trained physical therapists here.
** This information is for educational purposes only and is not intended to replace the advice of your doctor. **