Cosmo: 11 Blissful Sex Positions for Your Wedding Night
Details

Written by

Heather Jeffcoat, DPT

328 Views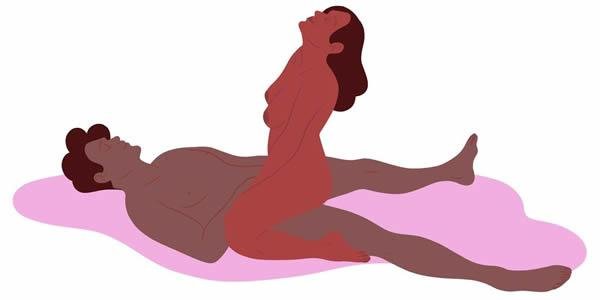 Journalist
at Cosmo reached out to me for some advice for readers of her article "
11 Blissful Sex Positions for Your Wedding Night
", with particular emphasis on what to do if you experience pain during this special time. Here is a brief synopsis of the article, along with a link to the full article below.
Heather Jeffcoat, DPT
We've Got Some Blissful Sex Positions for Your Wedding Night!
So it's time for your wedding night sex...no pressure, right? Lol.
But, listen: Instead of freaking out like a common bridezilla, you can go ahead and actually make it no pressure.
Because wedding night sex can be whatever you want it to be. Maybe that's the most romantic couple-y sex ever or maybe you're going straight for the married person orgasms. Maybe you won't have sex at all or you might find yourself are on the receiving end of a penis experiencing Honeymoon Syndrome. And if wedding night sex is NBD to you, that's fine too. Everyone's welcome around here.
Plus, it's important to remember the reality and context of the whole situation. "Lots of us spend just as much time fantasizing about our wedding night as the actual ceremony itself. But by the time you've walked down the aisle, cut the cake, and danced for six hours, you just might be exhausted," says Sarah Riccio, queer sex educator and co-founder Delicto.com. "So what do you do if you're too tired to stand, let alone swing from the rafters of your marital bed?" Well, start with these tips that will help no matter how your night goes.
Some women get the surprise wedding gift of discovering that they have vaginismus.
I see many folks experience excruciating pain with intercourse on their honeymoon,
says Heather Jeffcoat, DPT, who works with folks that have painful sex. To help, try getting on top.
Controlling the speed of insertion and depth of penetration are key when vaginismus is suspected or it's otherwise not going quite as planned."
For more great tips on Blissful Sex Positions for Your Wedding Night, continue to the full article here.