Verywell Family | Peloton Launches Fitness Series for Pregnant Women
Details

Written by

Heather Jeffcoat, DPT

1481 Views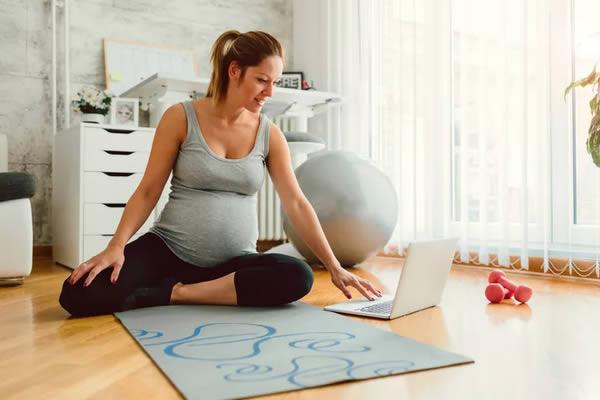 Excerpts from the
original article
by:
Tonya Russell
Fact checked by:
Emily Swaim
Original Publish Date:
January 12, 2021
Peloton instructor Robin Arzón is expecting, and she's taking her fit family along for the ride. The cult-favorite fitness app has recently launched a series of prenatal classes led by Arzón. These range from cycling to strength classes, and they offer safe yet effective workouts for pregnant women.
In an Instagram post, she says, "My entire training philosophy is supported by research. Resistance-based strength and interval training prepare women for an empowered birth (of all kinds) and the daily activities of motherhood. These classes are targeted to the pregnant athlete with foundational content for all trimesters and all levels."
When you're delivering a baby, it's like running a marathon. Having improved fitness going into delivery will not only make the delivery experience easier but also help with recovery.
— Heather Jeffcoat, DPT
Heather Jeffcoat, DPT, is a Peloton user and physical therapist, and she believes this was a smart move.
Encouraging women to stay active during pregnancy is essential to prepare them for delivery and postpartum activities. As a Peloton user, I find the instructors across the board to be clear, and I anticipate that they will provide modifications and encourage heart rate monitoring to keep mom and baby safe."
Peloton memberships are available for $12.99 per month (digital) or $39 per month (all-access). The former—a digital membership—does not require Peloton equipment. Cost is prohibitive for many people, especially with a new family member on the way, but the important thing is finding an exercise routine that works for you, whether you join a class or not.
** This information is for educational purposes only and is not intended to replace the advice of your doctor. **