O.School | Can Tampons Make Period Cramps Worse? An Investigation
Details

Written by

Heather Jeffcoat, DPT

14562 Views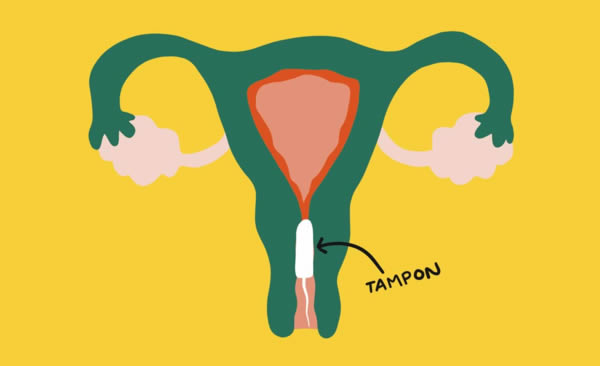 The website O.School has published a highly informative article on the effects of tampon use on period cramps. Authored by
Sarah Prager
, it includes some insights by our own Heather Jeffcoat.
If you notice cramping shortly after inserting a tampon, you're not alone.
Experts explain what may be happening and why you're experiencing pain.
When you have period cramps, inserting a tampon into your vagina may be the last thing you want to do since you're already feeling sensitive. But do tampons actually make period cramps worse?
Other reasons why using tampons may be painful‍
While the medical data may say that tampons don't cause period cramps, other conditions might cause tampon insertion to be painful.
Molly Green, a 38-year-old in Los Angeles, says tampons definitely cause her pain:
I hated using pads because they felt messy, so I accepted the extra pain tampons caused me for years. It was always a relief when I'd remove one. I found a brand that was more comfortable for me than others, but it still wasn't perfect. Eventually, a friend who is also a sex educator convinced me to try a menstrual cup and it changed my life. I've used tampons a few times since, and the regret is almost always instant."
It's been years since Vanessa Michele, a 50-year-old in Michigan, could use a tampon. She describes not cramping, but a "much worse" scratching:
I used to use the smallest size and would still be very uncomfortable. It would feel like scratches all over inside. I would also get vulva inflammation that itched so much. I can't handle most commercial disposable products or any internal items. I use reusable cloth items now for the most part."
Heather Jeffcoat, also a pelvic floor physical therapist, says:
I routinely see patients that have painful tampon insertion, or report their cramps are worse with tampon use. Universally, these vulva owners all present with an overactive pelvic floor and are typically given a primary diagnosis of vaginismus, or pain with penetration. The pelvic floor muscles can be responsible for referred pain that mimics period cramping.
** This information is for educational purposes only **