Healthline | Orgasm Shouldn't Be Painful — Here's How to Find Relief
Details

Written by

Heather Jeffcoat, DPT

12057 Views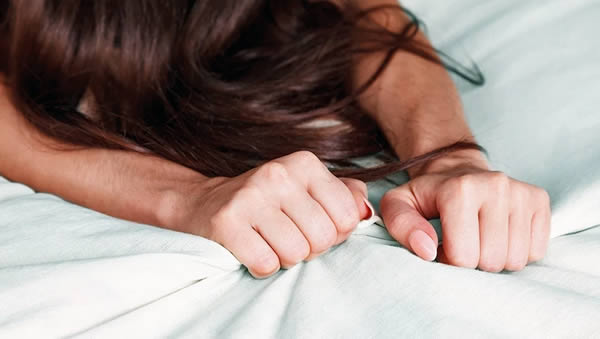 Painful Orgasms: What are Some of the More Common Causes?
Healthline's latest article on painful orgasms includes Heather's insights into pelvic floor over-reactivity and its correlation to issues of painful vaginal and anal orasms.
Orgasms are always pleasurable, right? Actually, wrong.

For some people, orgasms aren't even "just OK." They're downright painful. Officially known as dysorgasmia, painful orgasms are something someone of any anatomy can experience.

Pelvic floor over-reactivity

In women, the most common cause of dysorgasmia is pelvic floor dysfunction.

As a refresher: the pelvic floor muscles are located in the — you guessed it! — pelvis. They span from the pubic bone (in the front) to the coccyx (in the back) and from side to side.

They hold the pelvic floor organs — uterus, bladder, and bowels — in place.

During orgasm, these muscles contract really fast. Sometimes pain during orgasm happens because these muscles cramp.

"Sometimes, in patients with already tight, tense pelvic floor muscles, orgasm causes these muscles to become even tighter, which is painful," says Ingber.

Other times, Heather Jeffcoat, DPT, who specializes in sexual dysfunction, pain, and incontinence, and author of "Sex Without Pain: A Self-Treatment Guide to the Sex Life You Deserve" says, "The muscle contractions can result in nerve impingement, which leads to pain during orgasm." Ouch.

Pain during anal orgasm

Nerve impingement

Just as pelvic floor overactivity can cause nerve damage in the vagina, it can also cause it in the anus.

"There is a branch of the pudendal nerve called the inferior rectal branch," explains Jeffcoat. "If there's an entrapment or impingement of the pudendal nerve, it can create pain during anal orgasm."
The full article is here.
** This information is for educational purposes only and is not intended to replace the advice of your doctor. **