Greatist | 15 Exercise Moves to Get You Ready for Your Next Sex Marathon
Details

Written by

Heather Jeffcoat, DPT

2367 Views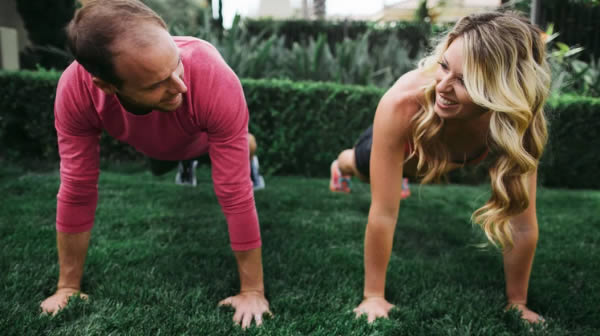 Once again the Greatist website has reached out to Heather Jeffcoat
In this latest article they discuss ways to improve your sexual stamina
Anyone who's tried standing sex knows certain positions require quite a bit of strength and agility to pull off. And not only that, there's data that suggests getting exercise can add some oomph and level up arousal.
So while we'd never tell you fitness automatically leads to good sex (only good communication and lube can do that, after all), exercise is, at the very least, a great source of endorphins.
That's why we called up some experts and put together this collection of moves geared toward getting your body ready for a raucous roll in the hay.
Build stamina with these cardio moves
Cardiovascular exercises that incorporate the lower body will increase blood flow to the pelvis," says Jeffcoat. "Good blood flow is essential in the orgasm response as the clitoris engorges 50 to 300 percent.

The same is true for penile erections.
The full article is here.
** This information is for educational purposes only and is not intended to replace the advice of your doctor. **