Buzzfeed: A Pelvic Floor Physical Therapist Answered The ~Down There~ Questions You Are Too Embarrassed To Ask
Details

Written by

Heather Jeffcoat, DPT

830 Views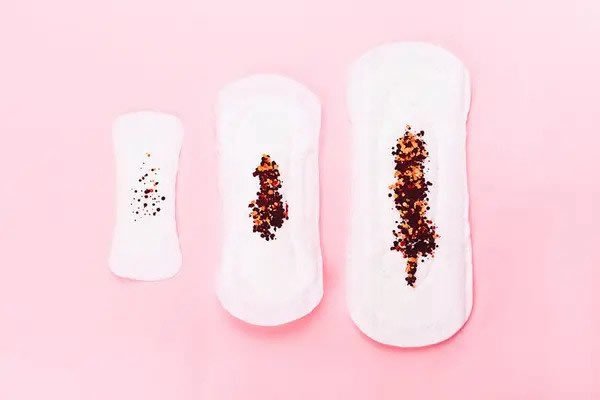 When
Buzzfeed
journalist
Shelby Heinrich
did a deep dive with her readership into the "questions you are too embarrassed to ask", I was honored to help. There were 15 questions in all, and here is a brief synopsis of the article, along with a link to the full article below.
Heather Jeffcoat, DPT
Questions You Are Too Embarrassed To Ask When it Comes to "Down There"
We asked the BuzzFeed Community if they ever had a question about ~down there~ that they might be too embarrassed or intimidated to ask, and they came through with lots of insightful questions! So, we reached out to Dr. Heather Jeffcoat, DPT, a licensed pelvic floor physical therapist and owner of Femina Physical Therapy in Los Angeles, to answer your pelvic health inquiries.
Here is a sampling of the questions you are too embarrassed to ask:
1. "Why do I have to pee so often? I barely drink any liquids throughout the day, because otherwise I'd be peeing even more than I already am."
Dr. Jeffcoat:
Patients will often tell me they restrict their fluid intake in order to reduce their urinary frequency, and are surprised when they have to pee more often. This happens because when you restrict your fluid intake, your urine becomes more concentrated, which acts as an irritant to your bladder, much in the same way that alcohol, and spicy or acidic food and drink will affect your bladder.
5."How can I stop having painful penetrative sex, and would a pelvic floor therapist help? If so, do I need a referral from my OB-GYN to see one?"
Dr. Jeffcoat:
A pelvic floor physical therapist is a crucial part of your care team if you're experiencing painful penetrative sex. Many states allow Direct Access for receiving a physical therapy evaluation and treatment. However, most offices that specialize in pelvic health still require medical clearance from a physician, since pelvic health specialists can't test for infection, hormonal insufficiencies, or other medical causes of your pain. Many patients will come to my office and say, "My doctor couldn't find anything wrong with me," which usually means the muscles and tissue in the area are contributing to the problem. This is exactly what a pelvic floor physical therapist will address.
11."I have difficulty urinating after sex, since I'm unable to get my body to relax enough to release anything. I know I'm supposed to urinate after, but is there anything I can do if I physically cannot urinate until much later? Is there anything I can do to try to relax my urethra enough to be able to pee?"
Dr. Jeffcoat:
Try taking the focus away from your urethra, and instead focus on general relaxation. You can do this while sitting on the toilet:
Place your hands on the sides of your ribs. Take in a slow, five-second inhale. As you inhale, feel your ribs expand toward your hands. Visualize your lungs filling up with air and pushing your diaphragm downward.
Hold your breath for two seconds.
Slowly exhale for six to seven seconds.
Repeat step 1, but now add the visual on the inhale of your pelvic floor muscles dropping and getting soft or heavy (whatever visual seems most relaxing to you). Don't tell your muscles to "relax," as that rarely works.
Hold your breath for two seconds.
For answers to more of the questions you are too embarrassed to ask, click here to continue to the full article.
** This information is for educational purposes only and is not intended to replace the advice of your doctor. **