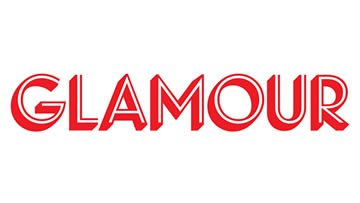 Heather Jeffcoat at Glamour.com
Glamour is one of the biggest fashion and beauty media brands in the world, currently reaching an all-time high of one out of eight American women. Glamour believes in the power of women being themselves and stands with women as they do their own thing: honestly, authentically and awesomely. Across every platform, Glamour is the ultimate authority for the next generation of changemakers.
Details

Written by

Heather Jeffcoat, DPT

3394 Views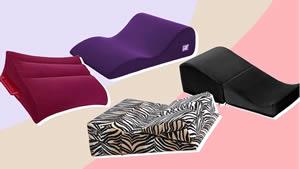 When
Gina Vaynshteyn
and
Suzannah Weiss
of Glamour reached out to me for my opinion on their upcoming sex pillow review for various sex positions and overcoming injury, I was glad to offer some advice. Here is a brief synopsis of the article with a link to the full article below.
Heather Jeffcoat
Make Any Sex Position Hotter - And More Comfortable!
The Big Sex Pillow Review at Glamour UK featuring Heather Jeffcoat
A large portion of what we do here at Femina PT involves various products that are tailor made for specific types of treatment we offer. In our facilities you will see a wide variety of devices and accessories, such as:
Pilates reformer and tower
Yoga Mats, blocks, towels, bolsters/pillows
Therabands and stretching straps
Exercise balls and pinky balls
Massage guns and vibrating hypersphere and foam rollers
Regular foam rollers
Peloton bike
Treadmill
Normatech compression boots
Of course all of these things serve specific purposes: to make therapy easier and/or more effective.
Let's say you first came to us to help get your sex life back on track, and now you're ready to test out the results - why not take this same approach in the bedroom? Ergonomics are just as important when you're "doing it" as they are when you working out or rehabbing from injury - and this is where a good sex pillow (or two!) can really come in handy - so let's get this sex pillow review started!
Details

Written by

Heather Jeffcoat, DPT

2737 Views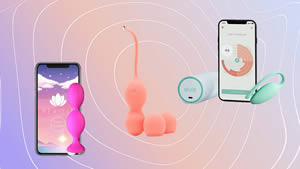 How and why you'd want to give your vagina a workout.
January 8, 2021
You've got your at-home workout equipment, signed up for a wellness app, and maybe even a meal kit—but what have you done for your vag lately? The best Kegel weights, as well as smart trainers and machines, exist to strengthen your pelvic floor. Unsure what the pelvic floor even is? Think of it as a hammock that supports some very important organs, like your uterus, bladder, and bowels—and keeps you from going number one or two when you have to go. The pelvic floor enables childbirth, but it's also a major player in your sex life.
How do Kegel exercises help strengthen your pelvic floor?
Kegel exercises, whether you choose to use a product or not, can help. These exercises involve a series of contracting and relaxing your pelvic-floor muscles to help strengthen them.
** This information is for educational purposes only and is not intended to replace the advice of your doctor. **