Girls' Night Out 2018 | A Total Success!
Details

Written by

Staff Therapist

2000 Views
Huge thanks to all who came out and joined us at The Crocker Club for some amazing and informative talks from Dr. Emily Morse (Human Sexuality expert and host of the Sex With Emily podcast), Dr. Heather Jeffcoat, DPT (owner of Femina Physical Therapy) and Dr. Lisa Valle, MD (Oasis Female Sexual Function Center). Thank you!
More exciting highlights from the evening: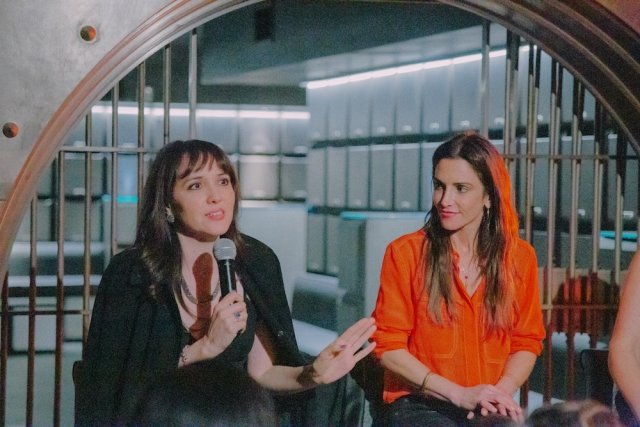 ---
Dr. Lisa Valle, MD
Dr. Valle spoke about the most common issues she encounters in her specialized medical practice, and treating female sexual problems utilizing an integrative approach.


The importance of performing a monthly self exam of the vulva with a mirror
An anatomy lesson, including how big your clitoris really is
How often you should get a pap smear (generally every 3 years for women ages 21 to 65)
How much bleeding is too much during your period (if you saturate 1 pad or 1 regular tampon an hour, go see a doctor)
Paying attention to neurotoxins in your beauty products (check out the EWG's list of toxins in cosmetics)
What normal vaginal discharge is like (odor and color can vary, texture can range from clear to a milky white)
---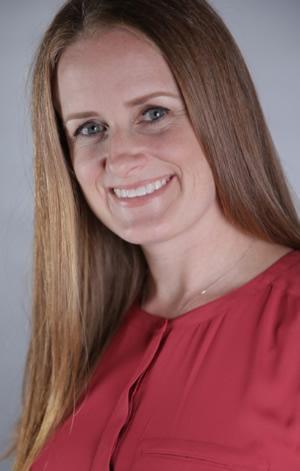 Dr. Heather Jeffocoat, DPT gave extensive insight into common pelvic floor conditions
She emphasized that many conditions (incontinence, pain with sex) are too often normalized when they could easily be treated by a pelvic floor therapist. She went on to talk about some of the common conditions that are treated at Fusion and Femina Physical Therapy including:


---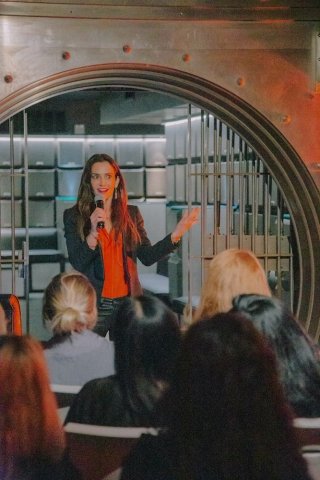 Dr. Emily talked about the importance of "sexual communication as lubrication"
She also conveyed the importance of knowing your own body via mindful masturbation.


Communicating with your partner about sex can create more intimate, connected, and GOOD sex. Use the four C's to help talks about sex with your partner: comfort, confidence, compassion, curiosity
The importance of mindful masturbation for sexual empowerment and being able to communicate what feels good to your body. From Emily's blog:
"Set up your space in a way that feels soothing to your senses. Maybe you'd like to light a candle or two, enjoy some aromatherapy, perhaps cozy up with a few soft pillows or blankets, massage in some scented oils – the possibilities are endless. Now it's time to find a comfortable place to sit down, and just relax for a moment, letting your mind rove through your body. Are there places that feel sore or tense? Send them some loving, soothing energy. Once you feel relaxed and comfortable, allow yourself to think about what you'd like to get out of your self-love today." Read more at her blog.
To top it all off, we had a raffle full of amazing prizes including:
We ended the night with some Q&A and time to mix and mingle with the speakers.
Thank you to our Silver Sponsor Viveve, Community sponsors Soul Source and Foria and all of our sponsors providing raffle items and swag (Good Clean Love, Desert Harvest, Mama Wundabar, Uber Lube, Foria) who helped make this a memorable and educational event. See you at the next Girl's Night Out and join us in destigmatize these conversations for better sexual and pelvic health!