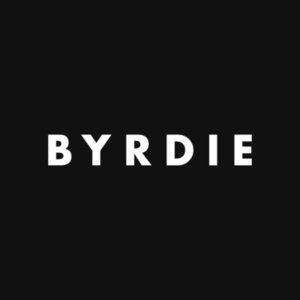 Who We Are
We started Byrdie back in 2013 because, like you, we're pretty obsessed with beauty, whether it's testing out the latest K-beauty trend to achieve our #GlassSkinGoals, discussing the best natural beauty products with Zoë Kravitz, or investigating the truth about Olaplex. Our team of award-winning writers and editors have worked for the biggest publishing houses and beauty companies in the business, including Hearst, Condé Nast, Meredith, and L'Oréal, and is committed to creating an inclusive space that lifts up diverse voices and celebrates the unique beauty found in each of us.
Details

Written by

Heather Jeffcoat, DPT

1641 Views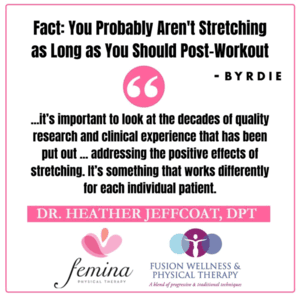 Byrdie Calls on Heather Jeffcoat on Stretching Post-Workout
The website Byrdie has garnered quite a following thanks to their informative, well written content on all things related to women's health and beauty. In this recent article they reached out to our own Heather Jeffcoat, DPT for her expert advice on how to improve the effectiveness of your pre- and post-workout regimen with a few simple stretching post-workout tips.
No matter your background, skin tone, hair type, or budget, you can come to Byrdie and feel like you are being seen and represented. Beauty isn't one-size-fits-all, but unique to every individual and deeply personal—and we promise to be honest and vulnerable right there with you through our own personal stories. And since it's as much about how you feel on the inside as it is about what you slather on the outside, you'll find plenty of expert-backed wellness advice here, too.
The article begins:
"We naturally do it first thing in the morning, reaching high and long into the air to rid our body of tension and stress, yet many of us skip the stretching portion of our workout, promising to do it next time. Love it or hate it, stretching is an essential component for many in leading a healthy and fit lifestyle.
** This information is for educational purposes only and is not intended to replace the advice of your doctor. **