Boxrox | Pregnancy Workouts at Home and Training through the First Trimester
Details

Written by

Heather Jeffcoat, DPT

1225 Views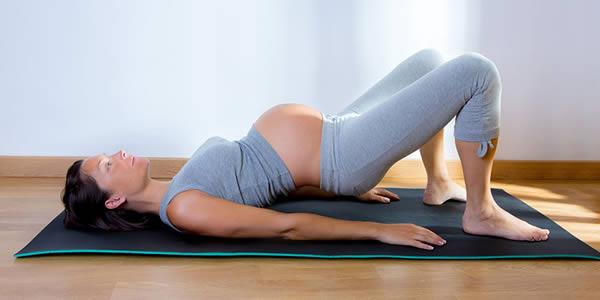 According to their About Us page,
Boxrox
are "the world's biggest online magazine for fans of CrossFit® and functional fitness". They recently reached out to me for my opinion on maximizing the effectiveness of pregnancy workouts at home, and I was more than glad to give them my thoughts on this important topic. Here is a brief excerpt from the article with a link to the full article below.
Heather Jeffcoat
Learn how to adapt your training to maximise the health of you and your baby during pregnancy.
These pregnancy workouts at home will help you make the right decisions for you and your baby when it comes to fitness, exercise and training.
We have also included a week by week guide to training during the first trimester, alongside advice about the benefits and other factors to watch out for.
Before You Do Pregnancy Workouts at Home
This is a guide, so you should always consult a professional coach that can help you analysise your respective fitness level and program accordingly.
Why Exercise During Pregnancy is Important
Exercise in pregnancy – benefit or risk?
Many expectant mothers ask this question, and it is only natural that they may be afraid of moving and exercising with a growing baby in their bellies.
However, exercise in accordance with consultation with the doctor, combined with the input of your trainer is in fact very beneficial for pregnant women. Not only will you feel fit, your mood will also improve and exercise will also serve to prevent possible complications.
Beginning Pregnancy Workouts at Home
As long as you're not considered a high-risk pregnancy, physical therapist Heather Jeffcoat, DPT, says you can continue with your regular pregnancy workouts at home routine in the first trimester.
The foundation of a well-rounded prenatal fitness routine should include at least 150 minutes of cardiovascular activity each week and 2 to 3 days of strength training exercises that target the major muscle groups.
It should also focus on specific exercises that help make pregnancy easier and prepare you for labor and childbirth. (It may seem far off — but it will be here before you know it!)
One area of importance, says Jeffcoat, is to work on body awareness to prepare for changes in your posture.
Doing an exercise like the pelvic curl is a great way to begin working on spinal mobility and strengthening the abdominal muscles that will support your belly as it grows,"
she says.
Click here to continue reading the full article and learn more about pregnancy workouts at home.