Contact Heather Jeffcoat, DPT at Femina Physical Therapy
Contact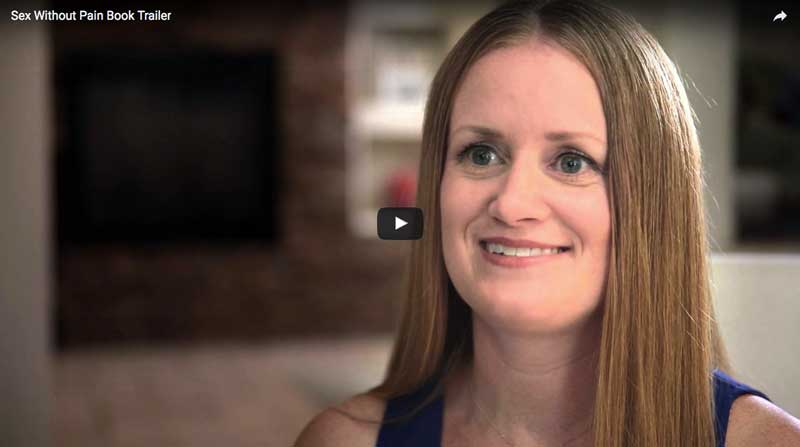 Position:

Owner & Founder
13425 Ventura Blvd.
Suite 200

Sherman Oaks

California

91423


(818) 864-6732
Download information as:
vCard
Articles
Bio
Heather (she/her/hers) is the author of Sex Without Pain: A Self-Treatment Guide To The Sex Life You Deserve and a recognized expert in the field of Women's Health Physical Therapy. She has been a featured guest on Loveline with Mike and Dr. Drew, Livestrong, Mom.me, Estrella TV with Adriana Ruggiero, L.A. Parent Magazine, ICA Update and the International Childbirth Education Association Journal, where she hosted the long-running quarterly column entitled "Perinatal Wellness".

She has also been a guest blogger multiple times for the Womens Health Foundation. After receiving many emails from people around world, she noticed there was a gap in access to quality pelvic floor physical therapy providers, and women deserved answers and a treatment plan for the painful sex they were experiencing. She developed her book as a way to get her proven techniques to all who needed it.

---

Heather received her Doctor of Physical Therapy degree from Duke University and her BS in Animal Physiology and Neuroscience from UC San Diego. Additionally, she received her Comprehensive Teacher Training Certification in Pilates from BASI and is a Certified Fascial Stretch Therapist through the Stretch to Win Institute.

Heather specializes in treating Orthopaedic and other diagnoses that respond to physical therapy throughout a woman's lifespan, as well as developing personalized Perinatal Fitness programs. Heather has a wealth of knowledge and experience when it comes to how best to treat:

pelvic pain (vaginismus, vulvar vestibulitis, levator ani syndrome, pudendal neuralgia, interstitial cystitis (IC)/painful bladder syndrome (PBS))
voiding dysfunction
sacroiliac joint (SIJ) dysfunctions
pregnancy and post-partum related disorders (sexual pain, incontinence, back/hip pain, diastasis recti, incisional/scar tissue pain and burning post C-section, vaginal scar tissue pain, hysterectomy or laparoscopic surgery)
persistent genital arousal disorder (PGAD)/persistent sexual arousal syndrome (PSAS)
painful orgasm, anorgasmia (no orgasm), diminished orgasms
coccydynia (tailbone pain)
irritable bowel syndrome (IBS), constipation, etc.
neck pain, tension headaches, low back pain, hip pain, and shoulder pain and dysfunction (adhesive capsulitis, rotator cuff impingement, bursitis, etc).

To stay current with the newest research and treatment techniques, Heather is regularly attending continuing education covering various topics in the field of Women's Health and Orthopaedics. She works with physicians and sex therapists both at the Southern California Pelvic Pain Center and in the community.

She is very involved with the International Pelvic Pain Society and currently sits on their Board of Directors and is their current Social Media Committee Chair.

She is also active in the American Physical Therapy Association's Section on Women's Health Section on Women's Health, and has written and edited numerous documents that are currently distributed around the country.

She opened Fusion Wellness & Physical Therapy Physical Therapy in 2009, owing to the changing healthcare climate at the time that emphasized the quantity of patient care over it's quality. Working in a situation where she had to see two patients per hour, often with complex pain conditions, incontinence, or all of the above, she knew that these patients deserved to be provided with actual care, not just the idea of care.

With 60-120 minute sessions available in any of her multiple Los Angeles area offices, she and her staff are able to provide the hands-on treatment, skilled corrective exercises and other interventions by specialized and licensed physical therapists. Let us start putting your pain and discomfort behind you.