Franklin Ball Rolling class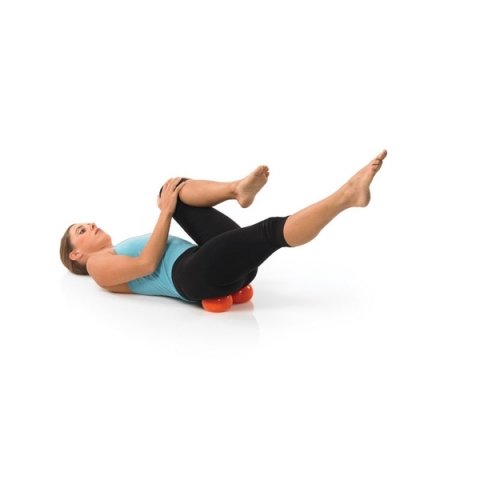 Are you stressed out? You don't say...
Treat yourself to 45 minutes of muscle release techniques using Franklin Balls, Tennis Balls, and Rubber Pinky Balls. We'll roll out knots and cranky spots from the shoulders, necks, backs, butts, hips, and legs.

Suggested props: Yoga mat, pink rubber balls, tennis balls, and/or Franklin Balls. Click here to order everything you need on Amazon. Yoga blocks are helpful but not required!
When: Fridays at 11:15 AM Pacific Time (US and Canada).
This is a donation-based class. We understand these are difficult times for all and if you are able to donate, you may do so when you register for the class. Even if you cannot donate, we welcome you and hope to see you there. Maximum class size is 100 and is first-come, first-served. If you join later than 5 minutes after the start time, we apologize in advance but we may not be able to add you.
The orange Franklin Smooth Ball™ Set is designed to comfortably massage even the most sensitive user. Their smooth surface provides deep muscle penetration that goes to the source of the trigger point without aggravating soft tissue.
In this class, we will go over routines to work trouble areas that are common in people with hip, back and pelvic pain. Some classes will address postural dysfunction as well.
We hope to see you there!
Heather and the Femina PT Team
Event Details
| | |
| --- | --- |
| Event Date | 04-24-2020 11:15 am |
| Event End Date | 04-24-2020 12:00 pm |
| Capacity | 100 |
| Registered | 1 |
| Available place | 99 |
| Cancel Before Date | 04-24-2020 11:15 am |
| Individual Price | $10 Suggested Donation |
| Location | Beverly Hills |
Venue Information - Beverly Hills
Live ZOOM classes broadcast online from our Beverly Hills location