What is Persistent Genital Arousal Disorder and How Can Pelvic Floor Therapy help?
Details

Written by

Staff Therapist

Hits: 533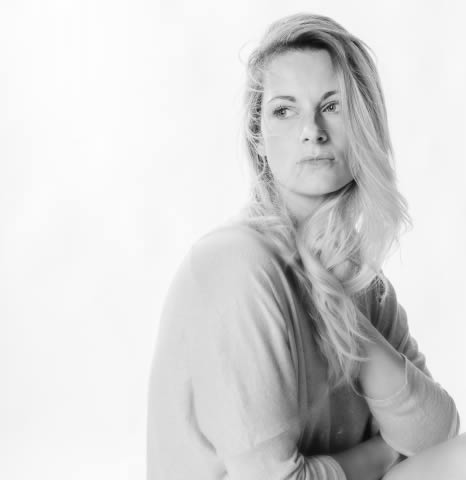 Persistent Genital Arousal Disorder (PGAD) has significant impacts on quality of life
Persistent genital arousal disorder (PGAD) is a condition that affects all genders and is still poorly understood. PGAD has only in the past twenty years been studied. However it is an important one to talk about, especially in the field of pelvic floor physical therapy, as it is a disorder which is rarely talked about which can affect quality of life.
Symptoms of PGAD
The criteria for a Persistent genital arousal disorder diagnosis is not widely agreed upon by doctors (Klifto & Dellon, 2019), however those often experience a combination of the following symptoms:
Genitals are persistently aroused
Arousal remains following orgasm or requires multiple orgasms to diminish
Arousal is unrelated to desire
Arousal is triggered by both sexual and non-sexual stimuli
Symptoms are intrusive and unwelcomed
Sensations of being on the verge of orgasm
Compromised orgasm
Men report sensations of arousal and ejaculation or orgasm without erection
Symptoms being present for at least 6 months
Associated difficulties with psychosocial wellbeing
The most common symptom of Persistent genital arousal disorder is unwelcomed or unwanted arousal, which was reported in 91.3% of women with PGAD associated symptoms (Jackowich, 2016).
Prevalence of PGAD
The prevalence of PGAD is still unknown (Klifto & Dellon, 2019), but it is believed to affect approximately 1% of women (Garvey et al., 2009).
What causes PGAD?
Klifto & Dellon (2019) report that causes of PGAD can be a combination of vascular, neurological, pharmacological, and psychological.
Nerve entrapment of the pudendal nerve can contribute to PGAD and is a primary treatment focus when seeking pelvic floor physical therapy.
General Treatment of PGAD
As of the publishing date of this blog, there are currently no Food and Drug Administration (FDA)- approved evidenced-based treatments for PGAD.
Most evidence for PGAD treatment have been published in case reports and small studies. Having a multidisciplinary healthcare team consisting of a medical provider, pelvic floor physical therapist, and sex therapist was shown to be associated with patient-perceived benefits, satisfaction, and value (Klifto & Dellon, 2019).
What Pelvic Floor Physical Therapy can do for PGAD
Pelvic floor physical therapy can help address some of the underlying issues that could be contributing to the nerve compression or entrapment that may be contributing to the changes in sensation in the genitalia.
Manual Therapy for Pelvic Floor Muscles
Pelvic floor physical therapists use manual therapy to treat internal and external soft tissue in the pelvic area to address unwanted tension in the pelvic floor muscles and fascia, this tension could be contributing to the nerve entrapment and/or compression that is contributing to the symptoms of PGAD.
Get evaluated and treated by a pelvic floor physical therapist
Start your journey by checking in with your doctor. In some states a doctor's referral is required to seek the care of a pelvic floor physical therapist. If your doctor needs more information about pelvic floor physical therapy, you can call their office to talk to your doctor or look up some articles about pelvic floor physical therapy to show your doctor. Pelvic floor physical therapists can be found across the world in hospitals, large clinics, and in smaller outpatient clinics like Fusion Wellness PT & Femina PT.
Resources
Garvey LJ, West C, Latch N, et al. Report of spontaneous and persistent genital arousal in women attending a sexual health clinic. Int J STD AIDS 2009;20:519-521.
Klifto, K. M., & Dellon, A. L. (2019). Persistent Genital Arousal Disorder: Review of Pertinent Peripheral Nerves. Sexual Medicine Reviews. doi:10.1016/j.sxmr.2019.10.001
Jackowich RA, Pink L, Gordon A, et al. Persistent genital arousal disorder: a review of its conceptualizations, potential origins, impact, and treatment. Sex Med Rev 2016;4:329- 342.
Leiblum SR, Nathan SG. Persistent sexual arousal syndrome: a newly discovered pattern of female sexuality. J Sex Marital Ther 2001;27:365-380.
Pukall CF, Jackowich R, Mooney K, et al. Genital sensations in persistent genital arousal disorder: a case for an overarching nosology of genitopelvic dysesthesias? Sex Med Rev 2019; 7:2-12.