Vaginal Childbirth Positioning Series | Part 1: Pre-Birth Stage of Labor
Details

Written by

Staff

3800 Views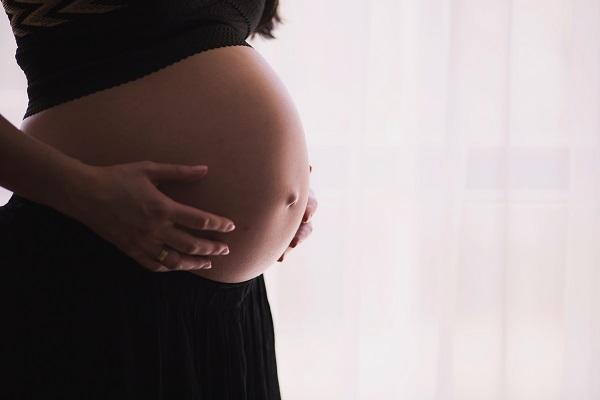 Positioning for the Pre-Birth Stage of Labor
What to Expect and What to Focus On:
If you have been pregnant for many months now, it is time to get ready for your upcoming birth! Similar to a marathon, we need to train for childbirth to prepare the muscles and body for the big event. For this reason, it is a good idea to start practicing being in different positions either with movement or holding a position for a long time. The pre-birth stage of labor involves contractions to dilate and open the cervix. Once the cervix is fully dilated, the second stage includes the passive and active phases of the baby crowning and coming out of the vaginal canal. The third stage involves the delivery of the placenta. We will go over how to best support our bodies throughout your childbirth journey.
Positioning for the Stages of Labor
Practicing and knowing different positions during this first stage can be helpful when pain may escalate. Upright positioning such as: walking, standing, rocking back and forth, kneeling over birthing ball, leaning against wall, holding onto partner are just some of the many, many positions that can be helpful.
First Stage of Labor
First stage of labor positions are more focused on increasing the pelvic inlet, the top bony ring of your pelvis, to help guide the baby towards the vaginal canal. These positions also help decrease low back pain. The key in the pre-birth stage of labor is to incorporate your preferred but various upright positions to help decrease pain and promote dilation of the cervix. Women who are in more upright positioning and with more frequent changes of positions during the first stage of labor have been found to have a shorter second stage of labor and are less likely to have a cesarean section.
Second Stage of Labor
It is also important to find your optimal positions for the second stage of labor. During this stage, we want positions to help expand the pelvic outlet, the lower bony pelvic ring. During vaginal childbirth, the pubococcygeus muscle (the "kegel" muscle of the pelvic floor) stretches 3.26 times more than its normal length! So although it is common to assume we need to be strong and strengthen the pelvic floor, it is equally, if not more important, to also be able to lengthen and relax the pelvic floor. It is a good time starting at around 34-35 weeks pregnancy to practice releasing and bearing down without straining the pelvic floor muscles. Incorporating perineal massage techniques around this time can also help improve the ability of the pelvic floor to expand/lengthen and thus decrease the risk of perineal trauma. When the uterus contracts, pelvic floor muscles should ideally lengthen to help the baby make its way in and out of the vaginal canal.
For positions during the second stage of labor, it is important to:
Find which positions make you feel relaxed and easy to release those pelvic floor muscles...and then,
Practice in those positions that allow for maximal space in the pelvis!
Have an already prepared paper that lists different positions that you like so when you're in labor, you won't have to think- but partner/doula/nurse can look at the document quickly and get you in position
Upright positions help decrease low back pain, shorten second stage duration, and decrease the likelihood of resorting to emergency cesarean sections, assisted childbirths (forceps, vacuums), and episiotomy procedures.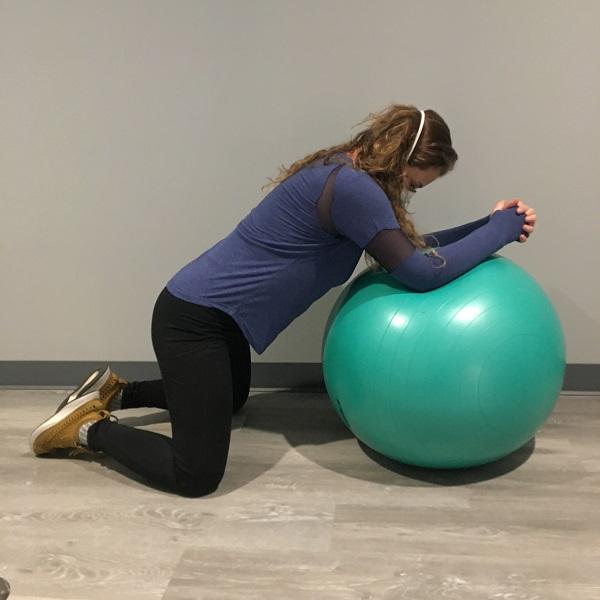 Start practicing being in different positions such as squatting, hands and knees, on your side with a ball in between knees, standing supported by your partner and see how your pelvic floor muscles feel.
A pelvic floor physical therapist can help you find positions that work for you during the pre-birth stage of labor. Please continue to read Parts 2 and 3 as they come out this month for more specific information on positions!
References:
1. Abdelhaim AM, Eldesouky E, Elmagd IA, et al. Antenatal perineal massage benefits in reducing perineal trauma and postpartum morbidities: a systematic review and meta-analysis of randomized controlled trials. Intl Urogynecol J 31, 1735-1745 (2020). https://doi.org/10.1007/s00192-020-04302-8
2. Ananda, Kara. Better Birthing Through Alignment: Optimal Labor Positioning. https://wellnessblessing.com/blog/2014/3/29/better-birthing-through-alignment-optimal-labor-positioning.
3. Dekker, Rebecca. The Evidence on: Birthing Positions. Evidence Based Birth. February 2, 2018. https://evidencebasedbirth.com/evidence-birthing-positions/.
4. Hofmeyr GJ, Singata-Madliki M. The second stage of labor. Best Practice & Research Clinical Obstetrics and Gynaecology: 2020, 67; 53-64. https://doi.org/10.1016/j.bpobgyn.2020.03.012
5. Tully, Gail. Three Levels of the Pelvis. Spinning babies. March 7, 2016. https://www.spinningbabies.com/optimal-maternal-postions-at-the-levels-of-the-pelvis/.
** This information is for educational purposes only and is not intended to replace the advice of your doctor. **