Underreported Pregnancy Related Lumbopelvic Pain (aka PLPP)
Details

Written by

Kasia Gondek, PT, DPT, CSCS

482 Views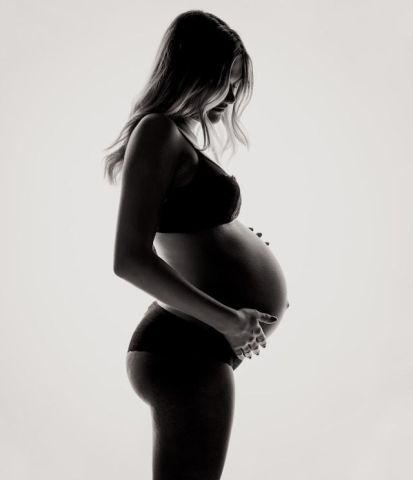 Underreported Pregnancy Related Lumbopelvic Pain:
A common condition that most healthcare providers are missing and how physical therapy can help
Being pregnant comes with lots of changes to an expecting mother's body. Hormonal and physical changes to the body, as well as vascular and neural factors can cause pregnancy-related lumbopelvic pain (PLPP). About 63% of pregnant women in the U.S. experience it at some point during gestation. A recent survey study involving 538 pregnant women with pregnancy-related lumbar and pelvic pain (henceforth termed lumbopelvic pain) found that only 43% reported it, and of those, only 22% received any treatment!1 Physical therapy through the use of manual treatments, therapeutic exercises, muscle re-education, and functional activity training (lifting mechanics, proper sitting and standing posture) have been proven effective at reducing pregnancy-related lumbopelvic pain and improving quality of life.2,3,4 Pregnancy-related lumbopelvic pain can interfere with quality of life, physical function, inability to perform daily activities, sleep disturbances, and can contribute to mood disorders such as anxiety and depression.1,2
This article explores the reasons why healthcare providers (HCPs) are missing the mark with identifying and recommending treatment for pregnancy-related lumbopelvic pain and what we can do to change that.
In a recent study, Hameed, et al. found that HCPs may inaccurately minimize patient's symptoms and pain (classifying them as expected and normal with pregnancy), and fail to evaluate potential limitations (including ability to work, drive, perform daily activities and physical activity) stemming from pregnancy-related lumbopelvic pain. Recent survey studies found that participants felt their condition was normalized and overlooked by their HCPs. The study also found that because pregnancy is a self-limited condition, it may also influence the likelihood of reporting pain to their provider. In the United States, a lack of universal health care resources may also influence a person's choice to seek treatment for this.1
It is important that any healthcare provider ask about any low back pain, pelvic girdle pain, or issues with bowel and bladder functioning (leakage, difficulty emptying, or having any pelvic pressure), as these are all things that are very treatable with orthopedic and pelvic physical therapy! All of our Physical Therapists have specialized training to identify and treat pregnancy-related lumbopelvic pain and other pelvic floor-related symptoms including pain.
Physical therapy is an effective first line treatment for pregnancy-related lumbopelvic pain.2,3,4 Physical therapy can help decrease and relieve pain, improve your posture, core and hip strength as well as treat any muscle trigger points. Your physical therapist will also identify ways you can modify your daily activities to decrease the strain on your body and improve pain long-term.
Do you have pregnancy related lumbopelvic pain? Read more of our articles on this topic and contact our office for the help you deserve!


References:
1. Farah Hameed, Ariana Cesare, Nura Mariscal del Moral, Travis Barton, and Cynthia Chiarello. Is Pregnancy-Related Lumbopelvic Pain Reported to Health Care Providers?. Journal of Women's Health. August 3, 2023 ahead of print http://doi.org/10.1089/jwh.2022.0459
2. van Benten E, Pool J, Mens J, Pool-Goudzwaard A. Recommendations for physical therapists on the treatment of lumbopelvic pain during pregnancy: a systematic review. J Orthop Sports Phys Ther. 2014;44(7):464-A15. doi:10.2519/jospt.2014.5098
3. Fontana Carvalho AP, Dufresne SS, Rogerio de Oliveira M, et al. Effects of lumbar stabilization and muscular stretching on pain, disabilities, postural control and muscle activation in pregnant woman with low back pain. Eur J Phys Rehabil Med. 2020;56(3):297-306. doi:10.23736/S1973-9087.20.06086-4
4. Sonmezer E, Özköslü MA, Yosmaoğlu HB. The effects of clinical pilates exercises on functional disability, pain, quality of life and lumbopelvic stabilization in pregnant women with low back pain: A randomized controlled study. J Back Musculoskelet Rehabil. 2021;34(1):69-76. doi:10.3233/BMR-191810
** This information is for educational purposes only and is not intended to replace the advice of your doctor. **