Treating Bloating and Abdominal Distension: a Multi-Disciplinary Team
Details

Written by

Kasia Gondek, PT, DPT, CSCS

427 Views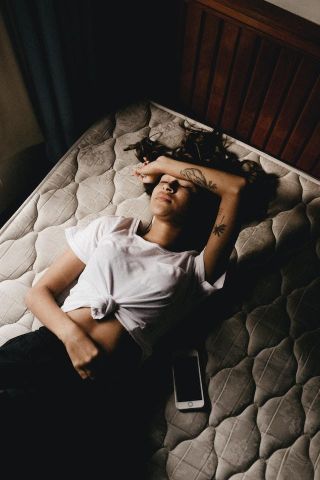 Why a Multi-Disciplinary Team is Best for Treating Bloating and Abdominal Distension
Bloating, abdominal distension, loose stools, constipation, abdominal or pelvic pain, fatigue, brain fog, weakness, nutritional deficiencies… these symptoms may be caused by a variety of gastrointestinal or pelvic conditions. If you are experiencing any of these symptoms, this article is a good place to start when deciding who to have on your care team, and what treatments can help!
Bloating is the sensation of excess abdominal gas or a feeling of being distended without obvious visible abdominal distension.
Some people have a feeling of fullness or discomfort in the upper abdominal area. Abdominal distension is the visible increase in abdominal girth. A multidisciplinary treatment team of primary care physicians (PCPs), gastroenterologists, dieticians/ nutritionists, and physical therapists is ideal to help manage these symptoms and find the root cause. For example, symptoms of bloating and abdominal distension affect 66 - 90% diagnosed with Irritable Bowel Syndrome (IBS). Getting the proper diagnosis can help direct the best treatment options for you.
PCPs and gastroenterologists can help diagnose and direct treatment for gastrointestinal conditions that are the common cause of abdominal bloating or distension: slow transit constipation, small intestine bacterial overgrowth (SIBO), irritable bowel syndrome (IBS- and sometimes referred to as visceral hypersensitivity), Irritable bowel disease (IBD-Crohn's Disease or Celiac's Disease), hormonal changes during the menstrual cycle or conditions like Polycystic ovarian syndrome (PCOS) or endometriosis, pancreatic insufficiency, abdomino-phrenic dyssynergia, pelvic floor dysfunction, cancer, hypothyroidism, mechanical obstruction, gastroparesis, and food intolerances such as lactose, fructose, gluten or other carbohydrates. If you are interested in learning more about abdomino-phrenic dyssynergia and treatment, see our blog article here: https://feminapt.com/diagnoses/abdominal-phrenic-dyssynergia
Dieticians and nutritionists can help guide a healthy and safe diet and supplement plan to address symptoms of bloating, abdominal distension, loose stool, constipation, and abdominal pain.
Pelvic floor physical therapists (PFPTs) have specialized training in treating bloating and abdominal distension and other disorders of the gut and pelvic floor. They play a key role in the treatment of bloating and abdominal distension including:
Posture Correction: Poor posture can contribute to increased pressure on the abdomen and impair the function of the diaphragm. Physical therapists can assess and correct posture to optimize the alignment of the spine and promote optimal diaphragmatic function.
Breathing Techniques: The diaphragm plays a crucial role in respiration and abdominal pressure regulation. Physical therapists can teach diaphragmatic breathing techniques to promote relaxation, reduce tension, and enhance the coordination between the diaphragm and the abdominal muscles.
Core Strengthening: Strengthening the muscles of the abdominal region and the deep core can improve the stability and support of the digestive organs. Your physical therapist will develop individualized exercise programs that target these muscles to improve their function and reduce bloating and abdominal distension symptoms.
Manual Therapy: Your physical therapist will use hands-on techniques, such as soft tissue mobilization, visceral mobilization, and myofascial release to relieve muscular tension, trigger points, and fascial-visceral restrictions in the abdominal region. These techniques can help improve circulation, reduce pain, reduce inflammation, support the immune system, and enhance overall abdominal function, relieving abdominal distension and bloating.
Your pelvic physical therapist may also use surface EMG biofeedback to correct any muscle coordination or strength deficits affecting pelvic floor muscles, diaphragm and abdominal muscles (specifically the external and internal obliques and intercostal muscles). Biofeedback has been shown to be an effective method to decrease abdominal bloating and abdominal distension by helping patients activate their external and internal obliques, use their diaphragm properly, and decrease overactivity of the intercostal muscles.
Education and Lifestyle Modification: Your physical therapist will also provide education on dietary modifications, stress management techniques, and appropriate body mechanics (including healthy toileting posture and habits) during daily activities. They will offer guidance on maintaining a healthy lifestyle, including exercise and relaxation techniques, as well as activity modifications to help normalize bowel habits. They will also provide education on appropriate intake of water, soluble and insoluble fiber, and resources on Low FODMAP foods and tracking of bowel and abdominal distension and bloating symptoms.
Multi-disciplinary team referrals and collaboration: Your physical therapist may also provide referrals to gastroenterologists, a mental health professional, and dieticians/nutritionists if you do not already have a multidisciplinary team managing your symptoms of bloating and abdominal distension. Your physical therapist will collaborate with your care team throughout your treatment to ensure the best possible outcomes.
Additionally, if IBS is the cause of bloating and abdominal distension, gut-directed hypnotherapy has been shown to be a very effective and cost-friendly treatment approach to improve symptoms and decrease medication usage. Nerva is a gut-directed hypnotherapy system in an app-based format that is readily available and user-friendly. Research studies show that after completing 6 weeks of hypnotherapy using Nerva, at least 85% of individuals diagnosed with IBS saw improvement in their symptoms and 82% of individuals reported decreased anxiety, worry, and depression, and increased quality of life.
Contact us here to schedule with one of our pelvic floor physical therapists @ Femina Physical Therapy.


Resources:
Barba E, Burri E, Accarino A, et al. Abdominothoracic mechanisms of functional abdominal distension and correction by biofeedback. Gastroenterology. 2015;148(4):732-739. doi:10.1053/j.gastro.2014.12.006. https://pubmed.ncbi.nlm.nih.gov/25500424/
Cangemi DJ, Lacy BE. A Practical Approach to the Diagnosis and Treatment of Abdominal Bloating and Distension. Gastroenterol Hepatol (N Y). 2022;18(2):75-84. https://www.ncbi.nlm.nih.gov/pmc/articles/PMC9053509/
Cleveland Clinic. Low FODMAP Diet: Treatment and Procedures.
Updated and medically reviewed by Cleveland Clinic medical professional Feb. 2022. https://my.clevelandclinic.org/health/treatments/22466-low-fodmap-diet
Davidson C. Measuring Symptom Improvement in Nerva. MindSet Health. Sept. 7, 2022. https://www.mindsethealth.com/resource/nerva-symptom-improvement#:~:text=Improvement%20in%20gastrointestinal%20symptoms,%2C%20bloating%2C%20and%20abdominal%20pain.
Rao SSC, Bhagatwala J. Small Intestinal Bacterial Overgrowth: Clinical Features and Therapeutic Management. Clin Transl Gastroenterol. 2019;10(10):e00078. doi:10.14309/ctg.0000000000000078.
https://www.ncbi.nlm.nih.gov/pmc/articles/PMC6884350/
Sorathia SJ, Chippa V, Rivas JM. Small Intestinal Bacterial Overgrowth. [Updated 2023 Apr 17]. In: StatPearls [Internet]. Treasure Island (FL): StatPearls Publishing; 2023 Jan-. Available from: https://www.ncbi.nlm.nih.gov/books/NBK546634/
Vasant DH, Whorwell PJ. Gut-focused hypnotherapy for Functional Gastrointestinal Disorders: Evidence-base, practical aspects, and the Manchester Protocol. Neurogastroenterol Motil. 2019;31(8):e13573. doi:10.1111/nmo.13573. https://www.ncbi.nlm.nih.gov/pmc/articles/PMC6850508/
** This information is for educational purposes only and is not intended to replace the advice of your doctor. **