Spin The Right Way With the Help of a Therapist
Details

Written by

Staff

4288 Views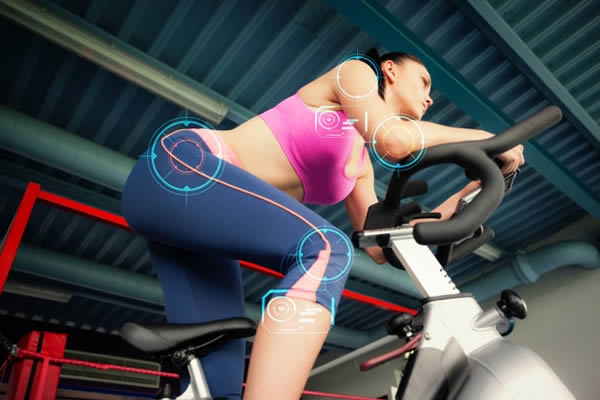 Spin The Right Way for Optimal Results!
Want to start a spin class? Afraid of returning to cycling because of knee pain or pelvic pain? Come see Heather Jeffcoat, DPT, or another therapist for an assessment of your form.
We love biking at Fusion Wellness & Physical Therapy / Femina PT! We have a Peloton bicycle used to evaluate, modify and progress spinning and cycling routines. Our clinic director/owner Heather Jeffcoat, DPT, is our in-house spinning guru. She is here to help you with your form to spin the right way, as well as how to fit the bike properly to your body.
Custom Fitting with a Certified Therapist
Heather does custom fit assessments in her Sherman Oaks office and in the greater Los Angeles area. Having your bike at the incorrect seat height, seat and handlebar position can exacerbate or even cause nerve problems.
In addition to proper set up and modifications, we also evaluate your posture as you are spinning, and how this may change over time. Compensations in body alignment will lead to pain and stiffness immediately, or over time. We can point out these irregularities in movement and make sure to keep you spinning for a long time.
Custom Spin Programs for Different Bodies
Heather deeply understands the mechanics of the body and has worked with a variety of cyclists, including:
Postpartum women
Pelvic pain
Nerve pain
Bladder and bladder issues
Orthopedic issues such as lower back, knee and hip pain
Her goal is to understand what your body needs and to help you modify your cycling program – to keep you riding and out of pain.
Consult with a Therapist Today
Bike fit and form consultations are 30 minutes for $100 and are considered wellness services only and cannot be run through your physical therapy insurance benefits.
Please note that the Peloton fit service is currently only available in our Sherman Oaks location. In-home consultations to get you to spin the right way can be arranged for an additional fee, and are dependent on location from our Sherman Oaks, Beverly Hills and Montrose offices. If you would like to come in for a physical therapy assessment, these can be arranged by calling any of our offices. Contact us today!
** This information is for educational purposes only and is not intended to replace the advice of your doctor. **