Some Gentle Yoga Basics
Details

Written by

Staff

4526 Views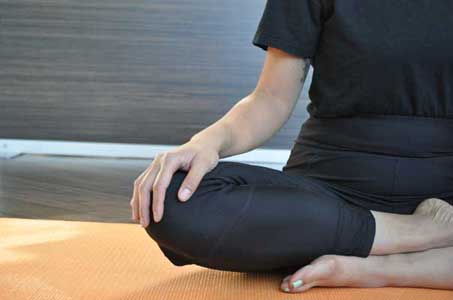 Gentle Yoga Basics for Easing Into Yoga Practice
We Offer Gentle Yoga classes at the Montrose office.
For those of you who may be curious about what Gentle Yoga is, here are some basics:
What is gentle yoga?
In general, gentle yoga is a way of practicing yoga in order to balance the body and calm the nervous system. You will explore a variety of poses to help you with flexibility and strength, all while using breath and movement to calm the mind.
Is there specific definition, or is it more general?
There are many different types of yoga, and even under the umbrella of "gentle yoga" are different types including hatha, restorative yoga, yin yoga, and yoga nidra, just to name a few. At the classes I will be teaching, we will explore a mix of all of these styles of yoga, depending on who is attending, their skill level, and what is going on in their bodies.
Is it good for beginners?
Yes, gentle yoga typically has a slower pace, which is great for folks who are just beginning a yoga practice. Any experienced instructor like myself will be able to help you modify the yoga poses to fit your ability and your body as well.
How is gentle yoga beneficial?
Gentle yoga is able to mobilize the joints and build strength in the body, as well as correct bad postural or movement patterns while going at a pace that is slow enough for the participant to pay attention to what is going on in their body. It is slow enough for participants to practice with good form.
What are some of your favorite gentle yoga postures?
Supta badha konasana - A supine butterfly stretch is a great way to get into the pelvic floor and hip muscles, especially if yoga blocks are used under the knees.
Child's pose - A fantastic stretch for the low back, pelvic floor, and a great way to bring down the nervous system.
Viparita Karani - Legs at the wall is great for hamstring flexibility as well as lowering your blood pressure and slowing down the mind.
What is the difference between Gentle Yoga and Restorative Yoga?
In gentle yoga, participants may still engage in a "slow flow" of movement, linking movement with breath and practicing a variety of postures that move from one into another.
In restorative yoga participants use props (bolsters, blankets, blocks), to help the body relax 100% into a pose. Poses are typically held for 3-5 minutes and the participants invited to completely relax the mind and body. Restorative yoga is perfect for those who are recovering from injury, stress, or other body trauma, as instructors are taught to modify each position for each participant until they can reach a full level of comfortable relaxation in a position.
What about Yin Yoga?
There may be longer holds of stretches in Yin style yoga that help the practitioner reach a "deeper" stretch. Props may also be utilized in Yin yoga, however there may be a level of "hurts so good" stretching as participants dive deeper into their poses. Poses are typically held for 3-10 minutes, so there are fewer poses covered in a class than in a gentle flow class. Unlike Restorative yoga, in Yin yoga, there may be a level of discomfort as practitioners advance their stretches.
Whether it's Gentle Yoga, Restorative Yoga or Yin Yoga, these practices are a great way to slow the mind down while moving the body. At the end of all of these practices there is typically a Savasana pose, otherwise known as Corpse Pose. In the Corpse pose, you are able to rest deeply after your yoga practice. Contact our office to sign up for our yoga classes!
** This information is for educational purposes only and is not intended to replace the advice of your doctor. **