Sexual Dysfunction After Pelvic Fracture
Details

Written by

Staff

14698 Views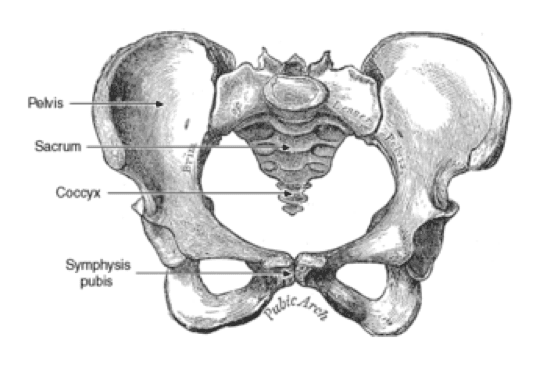 Sexual Dysfunction After Pelvic Fracture Can be Traumatic
A 2014 study by Harvey-Kelly et al. points to the fact that the long term consequences of this injury can include sexual dysfunction and pelvic pain for both males and females.
Pelvic fractures occur most commonly with a high-energy trauma. The most common ways people fracture their pelvis include motor vehicle (57%), pedestrians hit by car (18%), motorcycle crushes (9%), falls from a height (9%), and crush injuries (5%) (Harvey-Kelly, 2014).
Chronic Issues After Pelvic Fracture
Thanks to advancements in critical care medicine and acute trauma care, the mortality rate for those who have had a pelvic fracture has been reduced over the years. However, pelvic fracture survivors often report chronic issues including chronic pain, chronic pelvic pain, changes in gait, issues with bowel and bladder, and sexual dysfunction. This is because the muscles, bones, nerves, and blood vessels, are often all implicated in these injuries, and the pelvis contains the organs of the urinary, bowel, and sexual function systems. Therefore, the subsequent rehabilitation of all these systems is more complicated than, say, a fracture of your ulna or radius in your forearm.
Prevalence of Sexual Dysfunction After Pelvic Fracture
In the 2014 study, survivors of pelvic fracture were assessed at a median period of 36 months after their injury. Patients were given questionnaires that asked questions about issues like orgasmic function, sexual desire, intercourse satisfaction, lubrication, erection quality, and pain with sex.
73.8% of the study participants showed a decrease in overall sexual function after pelvic fracture. Sexual dysfunction was identified in 43.8% of the female and 52.1% of the male patients, using the female sexual function index and the international index of erectile function. Quality of life scores were also significantly decreased for 77.5% of all the participants in the study.
The results of this study show that sexual dysfunction is an issue that many people who survive pelvic fractures may suffer from, but not all of them may be seeking treatment. Treatments such as pelvic floor therapy may help.
How Pelvic Floor Therapy Can Help
The therapists at Femina are experts at rehabilitation of pelvic injuries and the issues with the pelvic floor that may result. Some of the modalities used at Femina Physical Therapy to address sexual dysfunction after pelvic fracture can include (but are not limited to):
Manual therapy including soft tissue massage, connective tissue manipulation, muscle energy techniques, and myofascial release to treat connective tissue dysfunction and myofascial trigger points
Internal pelvic floor manual therapy to treat sensitive tissues, muscle spasms, trigger points, and muscle guarding that can cause issues like pain with sex, frequency and urgency of urination, and pain with bowel movements
Therapeutic exercises to strengthen muscles stabilizing the pelvic region, release entrapped nerves or strengthen the pelvic floor
Biofeedback technology to help you focus on relaxing the pelvic floor
Photobiomodulation Therapy for pain relief and encouraging cellular healing and desensitization of scar tissue adhesions, tender trigger points, and muscle spasm pain.
Visceral mobilization (gentle massage techniques that loosen internal adhesions and restore movement to the organs including the intestine, bladder, uterus, and ovaries) to improve motility and GI organ function
Training in self treatment techniques so you can start to manage your symptoms at home. These techniques can include self pelvic floor massage using medical dilators
Neuromuscular re-education and autogenic relaxation to reduce chronic muscle over-activity and improve parasympathetic nervous system function, including pain management and digestion
Patient Education and Empowerment


Lifestyle modifications like sexual positioning, stress reduction, bladder and bowel habits, hygiene, and optimal fluid intake and dietary fiber intake to control other factors that may be contributing to pelvic floor dysfunction.
If you are experiencing sexual dysfunction after pelvic fracture:
Schedule an appointment with your doctor.
Tell your doctor your symptoms to get the appropriate referrals to specialists such as pelvic floor physical therapists, GI doctors, and psychologists to help you build a robust healthcare team.
Schedule an appointment with a pelvic floor physical therapist.
Get a comprehensive evaluation with a pelvic floor physical therapist to establish a treatment plan and goals for your road to sexual health and recovery.
Are you dealing with sexual dysfunction after pelvic fracture? To learn more about our total body approach to chronic pelvic pain, contact us here.
Resources
Harvey-Kelly, K. F., Kanakaris, N. K., Obakponovwe, O., West, R. M., & Giannoudis, P. V. (2014). Quality of Life and Sexual Function After Traumatic Pelvic Fracture. Journal of Orthopaedic Trauma, 28(1), 28–35. doi:10.1097/bot.0b013e31828fc063
Copeland CE, Bosse MJ, McCarthy ML, et al. Effect of trauma and pelvic fracture on female genitourinary, sexual, and reproductive function. J Orthop Trauma. 1997;11:73–81.
Meyhoff CS, Thomsen CH, Rasmussen LS, et al. High incidence of chronic pain following surgery for pelvic fracture. Clin J Pain. 2006;22:167–172.
Metze M, Tiemann AH, Josten C. Male sexual dysfunction after pelvic fracture. J Trauma. 2007;63:394–401.
** This information is for educational purposes only and is not intended to replace the advice of your doctor. **