Sex After Cystectomy | What Women Need To Know Before Bladder Surgery
Details

Written by

Heather Jeffcoat, DPT

9422 Views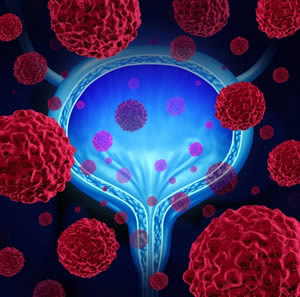 If you're facing a diagnosis of bladder cancer or a similar health concern, sex may be the last thing on your mind.
However, your sex life after a cystectomy (bladder removal surgery) should be a major consideration for any doctor who recommends it.
Sadly, research shows that's much more likely to be true for men than it is for women. In fact – although sexual function after bladder removal is 'routinely considered' for male patients – surgeons in one study discussed complications that could affect pelvic health and sexual function with just 13% of female patients. Worse, the medical counseling those women got after surgery ignored the topic of sex altogether.
A group of urologists from Wake Forest Baptist Medical Center in North Carolina is fighting to close that gender gap. Their recommendations – based on a review of more than 70 sources of scientific data – were recently published in the Sexual Medicine Reviews.

One of their findings is cause for celebration; survival rates after a cystectomy are rising. But women who beat the odds still discover that, when it comes to post-surgical quality of life, sex can be difficult and painful for a number of reasons (medically termed dyspareunia). Pelvic Organ Prolapse is a common complication; and a radical cystectomy often involves a section of the vagina. Ovaries may also be removed, leading to a sudden loss of estrogen. The bladder removal itself requires a medical decision about the best way to permanently divert the flow of urine.
Needless to say, cystectomy has a profound effect on a woman's sex life. Patient complaints range from problems with lubrication and orgasm to painful sex. Across various studies, 30-60% of female patients report a decrease in sexual satisfaction after surgery; and many of them stop having sex altogether.
With the right intervention, it's possible for women and their partners to adjust and return to a pleasurable sex life. But the researchers say that intervention should start before surgery, with doctors prioritizing sexual satisfaction equally for men and women as part of the bigger picture of post-surgical quality of life.
If your doctor has recommended a cystectomy, make sure the surgical checklist includes these three important things:
Pre-surgical discussion of all the risks and side effects. You need to know what you're facing, and your doctor needs to know your goals for sexual function before you decide together on the best treatment plan.
Full consideration of alternative surgeries. In some cases, robotic surgery or a simple cystectomy may be just as effective as a radical cystectomy while significantly lowering the risk of complications.

Comprehensive follow up, including evaluation and treatment of sexual or urinary complications that affect quality of life. That may include pelvic floor physical therapy.
Every cystectomy case is different; and the best chance of survival is always the top priority. But there is more to life than survival; make sure your medical team supports your entire quality of life, including your sex life.
References:
Citation – Voight M., Hemal K., Matthews C. 2019. Influence of Simple and Radical Cystectomy on Sexual Function and Pelvic Organ Prolapse in Female Patients: A Scoping Review of the Literature. Sexual Medicine Reviews 7:3 408-15.
** This information is for educational purposes only and is not intended to replace the advice of your doctor. **