Scoliosis and Pelvic Floor Health: Part 2 Scoliosis Awareness Month
Details

Written by

Staff

502 Views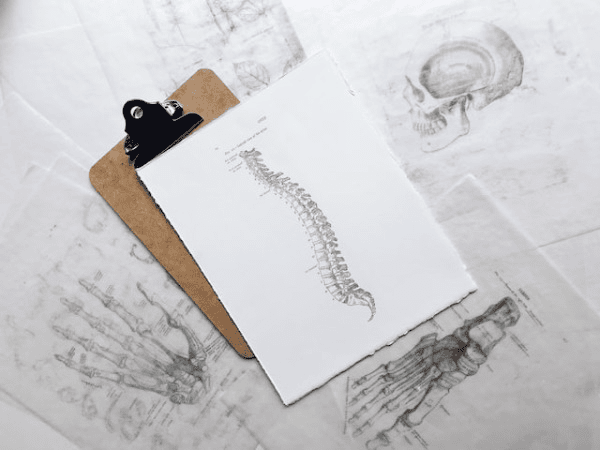 Learn About the Link Between Scoliosis and Pelvic Floor Health
Scoliosis is a 3D curvature of the spine.
If you recall from part 1, scoliosis is a 3D curvature of the spine. Some people get it in early childhood or adolescence, and others get it as an adult. This can lead to low back pain, breathing difficulties, and ... affect the function of the pelvic floor muscles!
Because the spine is shifting in different directions (side to side or even rotation), it affects the segments above, and the segments below, all the way to the pelvis (hello pelvis floor muscles!). As a result, there is a combination of strength and weakness asymmetry in the trunk, pelvis and lower legs. This can lead to low back pain and pelvic floor dysfunction. Because of the asymmetry of the pelvic floor muscles, they are not as effective, and symptoms like pain or incontinence can occur.
How does Scoliosis present?
Scoliosis can present in different ways, depending on how it is shifted and location of the spine, it can change how the spine moves while we are in motion. Pasha, et al. found that there were differences in how the spine moved during simple movements between different types of scoliosis, as well as differences between those who don't have scoliosis and those who do. As you can imagine, depending on how the spine moves, the body can either compensate in an effective manner or it can worsen and cause pain.
Scoliosis and Joint Dysfunction
There is also a known strong positive association between those with adolescent idiopathic scoliosis and sacro-iliac joint dysfunction. This can lead to pain with dressing, moving in bed, or walking.
Scoliosis' Affect on Lungs and Breathing
The lungs can also be affected. There is a connection between breathing and the pelvic floor through the diaphragm. As the lungs may shift as a result of the scoliosis, this can create changes in the intra-abdominal pressure causing a downward pressure towards our pelvic floor. This can cause weakness or cause the muscles to work too hard to support our organs (i.e. prolapse can occur).
In conclusion, scoliosis and other orthopedic issues (head to toe!) can definitely influence the pelvic floor! Have questions? Let us know :)

References:
Pasha, Saba, et al. "Characterizing Pelvis Dynamics in Adolescent With Idiopathic Scoliosis." Spine, vol. 35, no. 17, 2010, pp. E820–26. Crossref, doi:10.1097/brs.0b013e3181e6856d.
Perkins, Jan, et al. "Idiopathic Scoliosis and Pelvic Floor Dysfunction." International Journal of Therapy and Rehabilitation, vol. 19, no. 2, 2012, pp. 106–10. Crossref, doi:10.12968/ijtr.2012.19.2.106.
Šarčević, Zoran, and Andreja Tepavčević. "Association between Adolescent Idiopathic Scoliosis and Sacroiliac Joint Dysfunction in Young Athletes." Medicine, vol. 98, no. 15, 2019, p. e15161. Crossref, doi:10.1097/md.0000000000015161.
** This information is for educational purposes only and is not intended to replace the advice of your doctor. **