Scoliosis and Conservative Physical Therapy: Part 1 Scoliosis Awareness Month
Details

Written by

Staff

365 Views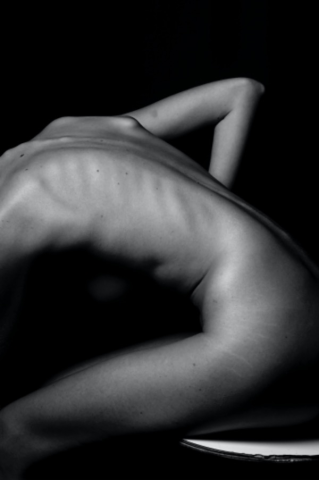 June is Scoliosis Awareness Month!
Scoliosis is a 3D curvature of the spine. According to the American Association of Neurological Surgeons, 2-3% of the US population currently have some form of scoliosis.
Types of Scoliosis
There are many different types. There is juvenile scoliosis starting at a young age, or adult-onset scoliosis. It can be categorized as congenital, neuromuscular, or most common form idiopathic scoliosis.
Congenital scoliosis - some type of deformity causing irregular alignment
Neuromuscular scoliosis - neurological disease leading to asymmetries
idiopathic scoliosis - (unknown origin)
It can also be broken down into functional scoliosis or structural scoliosis. Structural scoliosis may be from some other spinal deformities, such as an extra rib, causing an uneven growth of the spine. Functional scoliosis may be from an external cause such as a pelvic mal-alignment issue causing a shortened leg, or imbalances in the spinal muscles causing tightness on one side.
If left untreated, progressive scoliosis can lead to pain, breathing difficulties (decreased lung capacity), and can cause some type of limitation at work, home or fitness exercise.
Can Conservative Physical Therapy help?
Can conservative physical therapy help? YES. One randomized controlled trial found that physiotherapeutic scoliosis-specific exercises improved the angle of deformity with those with adolescent idiopathic scoliosis. Furthermore, SOSORT* 2016 Guidelines concluded that,
current evidence suggests that conservative treatment for scoliosis is effective at stopping curve from progression, as well as improving the curves at skeletal maturity."
The biggest priority is preventing or minimizing further progression of the curve. There are standing and sitting posture assessments, ergonomic assessment, manual therapy to address the soft tissue that may be implicated,and pain-management techniques we can apply and/or educate on.
There are other types of treatment, such as bracing and surgical treatment (fusion) that can help with more advanced scoliosis.
Be on the lookout for Part 2 of Scoliosis Awareness: Scoliosis and the Pelvic Floor!
*SOSORT - (International Scientific Society on Scoliosis Orthopaedic and Rehabilitation Treatment)
** This information is for educational purposes only and is not intended to replace the advice of your doctor. **