Safely Returning to Activity and Sport | Postpartum Recovery Pt. 1
Details

Written by

Staff

1728 Views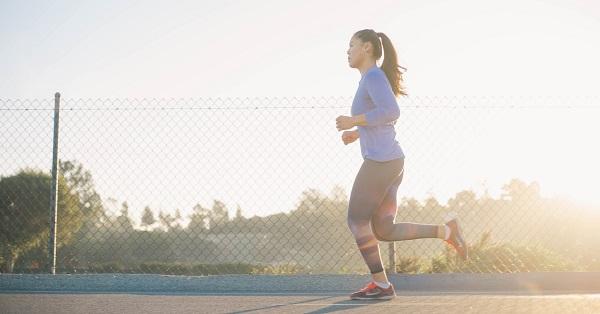 Safely Returning to Activity and Sport Postpartum
Postpartum Recovery Part 1
Most women get the clearance after their 6 week check-up for sex and exercise, YAY! But, really? How? What does that mean? There are no guidelines on how to return to activity in a safe, leak-free and pain-free manner.
Between 6 and 31% of postpartum women experience urinary incontinence. In addition, 66% of those who experience urinary incontinence during pregnancy and/or their first 3 months of postpartum continued to experience incontinence even at 12 years after birth! As you can see, it may be common, but it is certainly not normal!
The best way to get started on exercise is to visit a pelvic floor physical therapist for a full assessment -- head to toe -- including a thorough pelvic floor muscle examination (different from an OB/gynecologist exam that checks for tissue healing), strength, muscle coordination, and posture. We can be proactive as you return to activity and exercise and prevent negative outcomes such as urinary incontinence, bowel incontinence, pelvic organ prolapse, and pain.
As you start exercising, start small (less can be more!) and progress slowly and monitor for any symptoms of pain or pelvic floor dysfunction. Some "red flags," to look out for:
pelvic/vaginal heaviness
incontinence (either urinary or bowel)
low back pain
pelvic pain
doming or gap in the abdominal wall
bleeding during/after exercise
If you experience any of the above, give your pelvic floor physical therapist a call for an assessment to help address any symptoms and increase guidance on returning to exercise safely.
At your pelvic floor physical therapist visit, we will assess:
pelvic floor muscle strength, endurance and coordination
pelvic organ prolapse
any distortion of the midline of abdomen (diastasis rectus abdominis)
musculoskeletal strength
scar tissue
There is a functional screening that our office follows to help you return to the activities that you love doing. We first address and treat any signs of pelvic floor dysfunction. We look at your pelvic stability, as this can be affected by cesarean or vaginal delivery, diastasis rectus abdominis, or muscle weakness. One study found that up to 39% of women 6 months postpartum continued to have diastasis rectus abdominis impairments. (Stay tuned for an upcoming article on diastasis rectus abdominis and how you can screen at home). In addition, we test your balance and ability to perform dynamic movements on one leg, which is very important for running and most sports activities. We also want to make sure you are breathing appropriately during exercise to help manage intra-abdominal pressure that can cause incontinence or feeling heaviness in the vagina.
The below activities are just a few of the many different ways that we can assess and monitor your balance, strength, and endurance before starting an exercise or running program:
walking for 30 minutes without any pain, vaginal heaviness/drag, leakage
balancing on one leg for at least 30 seconds
performing a single leg squat
performing 20 single leg bridges
performing 10 hops on the same leg in place
keeping pelvis stable during an active straight leg raise
Next steps in your exercise program:
If you feel comfortable progressing, try gentle jumping in place. As you advance, try increasing the endurance first, before you increase the intensity to ensure a more graceful transition (i.e. gentle jumping/jogging in place for 3 minutes v. 20 jumping jacks or continuing a walk/jog program for a longer period of time v. running). If at any point you experience pain, incontinence, or heaviness/bulge in the vagina, please know that there is help, and pelvic physical therapists can help you reach your goals, and help you get back on track (or on the track! 😉).
References:
Mota PGF, Pascoal AGB, Carita AIA, Kari B. Prevalence and risk factors of diastasis recti abdominis from late pregnancy to 6 months postpartum, and relationship with lumbo-pelvic pain. Manual Ther 20. 2015; 200-205.
Goom T, Donnelly G, Brockwell E. Returning to running postnatal-guidelines for medical, health and fitness professionals managing this population. Published March 2019.
Sievert KD, Amend B, Toomey PA, Robinson D, Milsom I, Koelbl H, et al. Can we prevent incontinence? ICI‐RS 2011. Neurourol Urodyn. 2012;31(3):390-9.
Viktrup L, Rortveit G, Lose G. Does the impact of subsequent incontinence risk factors depend on continence status during the first pregnancy or the postpartum period 12 years before? A cohort study in 232 primiparous women. Am J Obstet Gynecol. 2008;199(1):73. E1-73.e4.
** This information is for educational purposes only and is not intended to replace the advice of your doctor. **