Return to Sex after a Hysterectomy
Details

Written by

Staff

23831 Views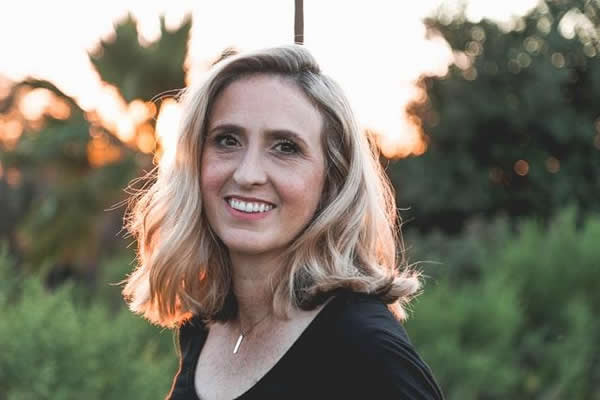 Getting back to activities like sex after a hysterectomy can be intimidating.
Learn what a hysterectomy is, how it can affect your sexual function, and what pelvic floor physical therapy can do to help.
What is a hysterectomy?
Acording to the American College of Obstetricians and Gynecologists (ACOG), a hysterectomy is surgery to remove the uterus. It is a common type of surgery for women in the United States.
Hysterectomy is used to treat many women's health conditions including:
Uterine fibroids (this is the most common reason for hysterectomy)
Endometriosis (although it states this on ACOG, it is more correct for this to state Adenomyosis, which is endometriosis in the uterus. Please be clear -- a hysterectomy is NOT a cure for endometriosis).
Pelvic support problems (such as uterine prolapse)
Abnormal uterine bleeding
Chronic pelvic pain
Gynecologic cancer
Source: ACOG: FAQ Hysterectomy
What structures are removed during a hysterectomy?
There are different types of hysterectomy:
Total hysterectomy—The entire uterus, including the cervix, is removed.
Supracervical (also called subtotal or partial) hysterectomy—The upper part of the uterus is removed, but the cervix is left in place. This type of hysterectomy can only be performed laparoscopically or abdominally.
Radical hysterectomy—This is a total hysterectomy that also includes removal of structures around the uterus. It may be recommended if cancer is diagnosed or suspected.
If needed, the ovaries and/or fallopian tubes may be removed if they are abnormal
Sex after Hysterectomy
Once you've had a hysterectomy, you must wait until the vaginal tissue heals completely before resuming sexual activity or using vaginal dilators. The American College of Obstetrics and Gynecologists recommend waiting six to eight weeks before inserting anything in the vagina. Talk to your doctor about any concerns you may have before seeing a pelvic floor physical therapist. Sex after hysterectomy can be complicated due several reasons.
Menopause Symptoms Can Affect Sexual Function
A hysterectomy can trigger menopause symptoms that can affect quality of life and sexual function.
Common Menopause symptoms that affect the genitals:
Vaginal dryness
Pain with sex
Loss of elasticity and thinning of tissues, including genitalia, urethra, etc.
Vaginal soreness
Vaginal itching
Vaginal burning
Pain during urination
Bleeding during intercourse
Pain with Deep Penetration
Although patients will have different experiences during their healing after a hysterectomy, some may experience what feels like a "shortened" vagina or tender tissues inside the vagina after surgery that make penetrative sex, particularly deep penetration, painful.
Symptoms and How Pelvic Floor Physical therapy Can Help
Pelvic floor physical therapists can help with many of the various issues that can arise after hysterectomy and help reduce the associated pain and discomfort. Licensed pelvic floor therapists are experts in dealing with a variety of symptoms that can make recovery difficult.
These include:
Pain management and scar mobilization
Pelvic floor muscle downtraining
Manual therapy
Dilator therapy
Visceral mobilization to maintain mobility and motility of organs, which improves bowel, bladder and sexual function and reduces pain
Lymphatic Massage and Complete Decongestive Therapy
Strengthening of the abdominal wall
Menopause restorative program
Give us a call at (818) 864-6732 or use our appointment form to schedule a time to see one of our licensed therapists.
Resources
American College of Obstetricians and Gynecologists, 2018. Hysterectomy.
https://www.acog.org/patient-resources/faqs/special-procedures/hysterectomy
Callan, N. G. L., Mitchell, E. S., Heitkemper, M. M., & Woods, N. F. (2018). Constipation and diarrhea during the menopause transition and early postmenopause. Menopause, 25(6), 615–624. doi:10.1097/gme.0000000000001057
Castellani, D., Saldutto, P., Galica, V., Pace, G., Biferi, D., Paradiso Galatioto, G., & Vicentini, C. (2015). Low-Dose Intravaginal Estriol and Pelvic Floor Rehabilitation in Post-Menopausal Stress Urinary Incontinence. Urologia Internationalis, 95(4), 417–421. doi:10.1159/000381989
Maltais ML, Desroches J, Dionne IJ. Changes in muscle mass and strength after menopause. J Musculoskelet Neuronal Interact. 2009;9(4):186-97
Minkin, M. J., Reiter, S., & Maamari, R. (2015). Prevalence of postmenopausal symptoms in North America and Europe. Menopause, 22(11), 1231–1238. doi:10.1097/gme.0000000000000464
Mehta, R. S., & Staller, K. (2018). Menopausal transition and bowel disturbances. Menopause, 25(6), 589–590. doi:10.1097/gme.0000000000001110
** This information is for educational purposes only and is not intended to replace the advice of your doctor. **