Pelvic Floor Physical Therapy for Athletic Incontinence
Details

Written by

Staff

3380 Views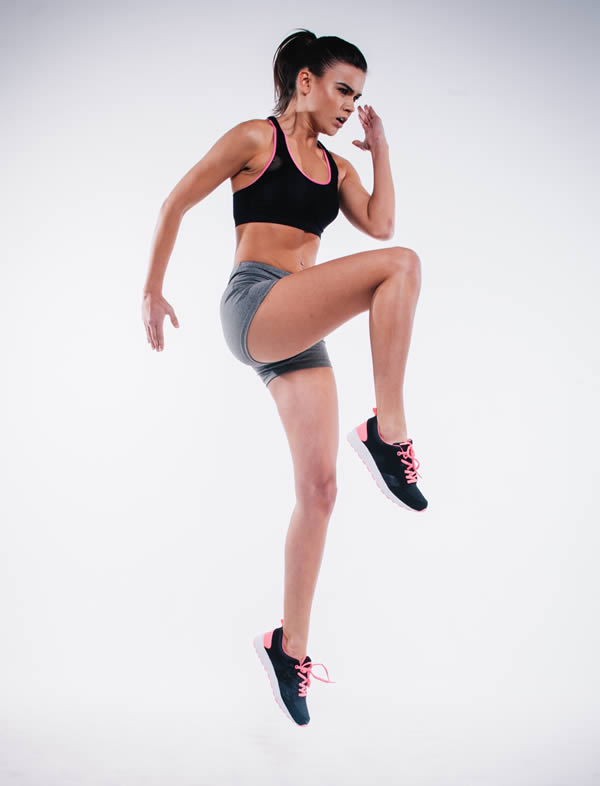 Involuntary loss of urine during athletics is more common than you thought
Athletic incontinence is a type of stress incontinence that happens during an athletic event. Stress incontinence is an involuntary loss of urine due to a pressure or force like coughing, sneezing or jumping. When most people think of urinary incontinence they do not usually picture young athletes, however it is surprisingly common.
A study of young, elite athletes found 43% experienced urinary leakage while participating in their sport. The study also investigated which sports had higher incidences of incontinence:
gymnastics 56%
ballet 43%
aerobics 40%
badminton 31%
volleyball 30%
athletics 25%
handball 21%
basketball 17%
(Thyssen et al., 2002)
The pelvic floor is a group of voluntary muscles; One of its many jobs is to keep us continent for urine and stool. Some other actions of the pelvic floor is to support the pelvic organs, sexual pleasure, stability (as part of the core) and lymphatic flow. These muscles work in unison with the diaphragm and supporting muscles of the spine. Given the many jobs of the pelvic floor it is not uncommon for many women to find that they may have more than one dysfunction in the pelvic floor. Some additional symptoms of pelvic floor dysfunction are pelvic pressure/prolapse, pelvic pain, urinary frequency, dyspareunia (pain with intercourse), low back or pelvic pain.
In another study of 106 female athletes also found a similar incidence of urinary incontinence of 41.5%. In this study they found 0% of the athletes had reported incontinence to their medical providers (Jácome et al., 2011). The focus group revealed that the athletes believed urine loss to be a normal condition and unrelated to their sport. Another study found that many of these athletes did not report incontinence due to fear, anxiety and embarrassment.
This type of incontinence may stem from pelvic floor muscles that are either too tight, weak, uncoordinated or any combination of these. If you are experiencing athletic/stress incontinence the best way to know which one may be affecting you is to see a pelvic floor physical therapist. They will evaluate which particular impairment is at the root of your incontinence and develop a customized treatment plan. Contact us for an in-office or telehealth session in California (or virtual consultation worldwide) to personalize your treatment plan.
References:
Jácome, C., Oliveira, D., Marques, A., & Sá-Couto, P. (2011). Prevalence and impact of urinary incontinence among female athletes. International Journal of Gynecology & Obstetrics, 114(1), 60–63. doi:10.1016/j.ijgo.2011.02.004
Thyssen, H. H., Clevin, L., Olesen, S., & Lose, G. (2002). Urinary Incontinence in Elite Female Athletes and Dancers. International Urogynecology Journal, 13(1), 15–17. doi:10.1007/s001920200003
** This information is for educational purposes only and is not intended to replace the advice of your doctor. **